Department of Physics
University of Toronto
LENS: Lenses
Classical lens optics is essential for the understanding and design of everything from Space Telescopes to photocopiers to iPhones. The experiment gives you some familiarity with concepts relevant to lenses in general, and is a good introduction to chi-squared analysis. The experiment can be extended to start looking at chromatic and other lens aberrations.
---
(The experiment is currently located in MP227; last write-up revision: March 2006.)
Some MatLab code which may be useful in your analysis: datacrunch2.m
Chi-Squared Distribution Tables in PDF Format.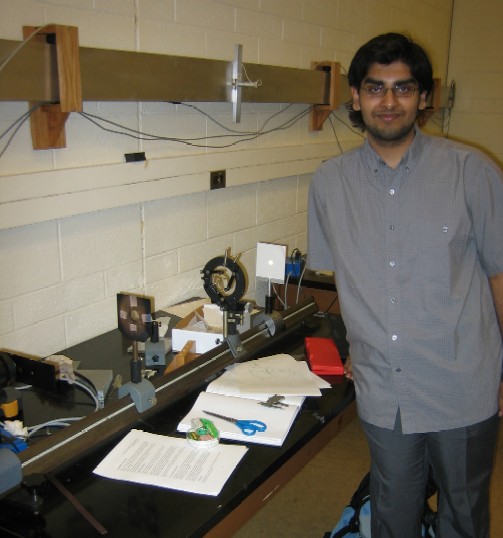 3rd Year Engineering Science Nanotechnology Option student, Sriram Kalyanasundaram working on one of the Lenses setups, 29 March 2006.
Last updated on 6 September 2011