Arrival
Zhan Su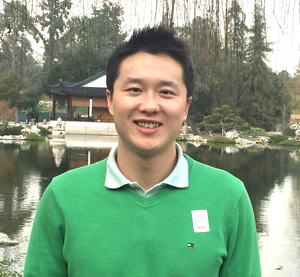 Professor Zhu is our new faculty member in Earth, Atmospheric and Planetary Physics. His research is in ocean fluid dynamics, including large-scale ocean circulation, ocean turbulence, and ocean-ice-atmosphere interaction, as well as the resulting effects on the climate. Read more in the faculty profile:
https://www.physics.utoronto.ca/newsletter/interactions-fall-2020/faculty-profile/

---
Departure
Retirement

Teresa Baptista
"It is said in Greek mythology Atlas holds up the sky. But the undergraduate physics sky at Toronto is, in fact, held up by Teresa Baptista. When I arrived in 1986, she was in the same office, doing the same incredible job she was still doing decades later when I was Undergrad Chair. Her penchant for filing paper is legendary; and she can find things too. Teresa is an administrator in the same sense that Clark Kent is a reporter. Every so often, she turns into a superhero and saves the life of some hapless undergraduate (or Undergraduate Chair). Then she reverts to her usual mild mannered self and nobody is the wiser. She makes the system run in the face of incredible odds, against the relentless Kremlin-esque UofT bureaucracy. We shall never see another like her."
This reaction from Stephen Morris to the news of Teresa Baptista's retirement likely reflects the feelings of every present and past Physics Undergraduate Associate Chair.
Teresa came to the Department of Physics as a Secretary 1976. She was promoted to Main Office Supervisor in 1979, back when that office handled much more of the Departmental administration. Over the years, she took responsibility for many tasks associated with the Undergraduate program, and in 1995 she became Administrative Assistant to the Undergraduate Chair. It was quickly realized that "Assistant" was far too weak a description, and in 1999 she was appointed Physics Undergraduate Coordinator.
Teresa's vast knowledge and experience made all the difference to both students and faculty, and her patience is legendary. Nothing ever fazed her: new University procedures that make no sense and don't work, desperate students panicked over poor grades, angry professors looking for someone to blame. Teresa calmly handled them all, providing – as needed - a listening ear, good advice, or a solution. When anyone showed up frantic with some issue, a few minutes of discussion with Teresa would typically help them on the road to an answer, or if not, at least provide a soothing perspective.
It was usual to see Teresa working well into the evening at busy times, long after all other administrative staff had more sensibly gone home. She dealt with the myriad details that keep our undergraduate program running smoothly, but which are usually invisible to students and instructors. She provided the information needed as we constantly work to improve our courses and programs. She helped Undergraduate Associate Chairs avoid repeating past mistakes, and ameliorated the problems caused by new ones. Teresa is a wonderful people person, and the constant stream of students in her office knew that she would do her best to answer their questions, solve their bureaucratic problems, and help them succeed.
Over the years, Teresa has had to learn and adapt to many changes and would take the initiative when needed. For example, when faced with University's abysmal course scheduling, she unilaterally decided to develop a course database for all Physics programs in order to work through course conflicts more systematically. She mentored younger staff, hiring April Seeley in 1990 and creating an Undergraduate administrative team that is the envy of other Departments.
Teresa was largely responsible for the smooth administration of our undergraduate program, including scheduling of classes, tutorials and labs; tracking and assistance with fulfillment of degree requirement by students enrolled in the many programs we offer; organization of TA contracts and payroll; supervision of support staff working in the Physics Undergraduate program; consultation with other units on undergraduate related matters; and counseling of current and prospective undergraduate students. She had to handle mountains of "back office" administrative support, while simultaneously providing front-line support to students, TAs, Instructors, and staff.
She always supported and educated new Undergraduate Chairs, offering them consistently thoughtful and sound advice. Her memory of all the Department's and University's complicated decision making history was critical in helping them to avoid many mistakes and to build on the work of previous UG Chairs. Every good "bright idea" we've had to improve our programs was only successful because of Teresa's ability to implement the necessary administrative details and to handle myriad unanticipated issues. Sometimes, of course, she also had to gently and kindly explain to the UG Chair why the proposed idea was not going to work.
Calm, competent, and unfailingly and genuinely cheerful – we are all going to miss her.
By: David Bailey, with input from Peter Krieger, Paul Kushner, Stephen Morris, Henry van Driel, Tony Key, and April Seeley.

Departure
Retirement

David Rogerson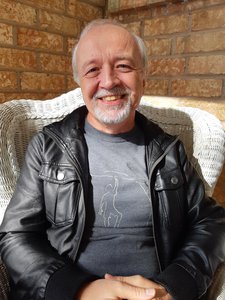 David Rogerson is retiring at the end of December 2020.
David started at the Department of Physics on March 23, 1998 as an Engineering Technologist in the Physics Electronics Resource Centre (PERC). After three years he became supervisor of PERC. After managing PERC for 12 years, David became the manager of the Physics Learning and Resource Services (PLRS) which includes graphics and the machine shop.
In his 22 years at Physics, David sat on a number of committees, including the Joint Health Safety Committee. He taught non-credit course to graduate students, including courses on safety. Also, during his time, David oversaw the purchase and installation of new equipment in Technical services and implemented the Student Workshop area in PERC. David was also responsible for all the crane inspections in physics.
When asked what he will miss about the Department of Physics, David say " I will miss working with the students, teaching and assisting them with their research work".
David's retirement plans include catching up on projects at home, some back country canoeing and camping. He will continue to develop his woodworking skills and plans to do volunteer work in his community. He also hopes to do some travel once the restrictions have eased.
Congratulations Dave!

By: Sheela Manek

Departure
Retirement

Pierre Savaria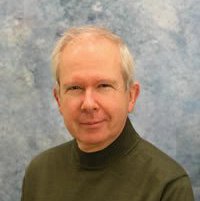 Pierre Savaria was the course coordinator for PHY138-Y Physics for the Life Sciences in the early 2000s when its enrollment peaked at 1200 students. Pierre adeptly managed those thousands of students, four professors, a practicals coordinator and 60 TAs for this course, keeping it running smoothly for more than 10 years, including when it transitioned to the semestered PHY131+132 which continues today. He was incredibly well-organized, and was known to solve problems before the students even noticed. Beginning in 2009, the duties of the Associate Chair of Undergraduate Studies in Physics were split, creating a new position which involved all the hiring, assigning and managing of the Teaching Assistants. Pierre filled this role of TA Coordinator for 11 years. As such he put his supreme people-management skills to great use as he matched our graduate students with teaching positions where they would be most effective, and counseled hundreds of TAs as they progressed through grad school with us. Pierre's office door was almost always open, including evenings and weekends, and he became an indispensable resource for the department and our students.
By: Jason Harlow
---