Research Group Members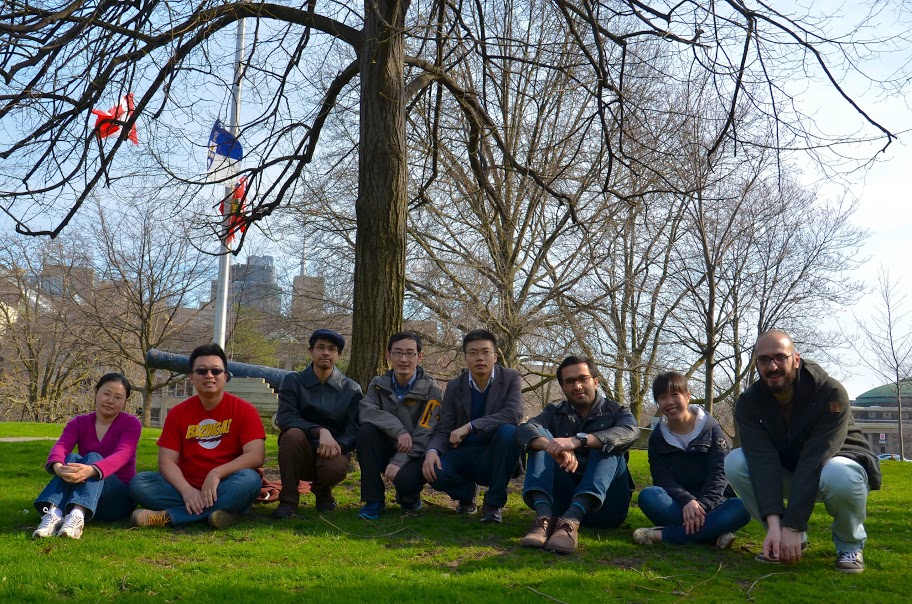 Current graduate students: Elliott Sales de Andrade (L3), Ramin Saleh (R3, co-supervised), Qi Zhao (L4, co-supervised), Xin Song, Chuangxin Lin
Former postdocs: Piero Basini (R1), Ping Tong (R4)
Former graduate students: Liang Ren (L2), Lin Zheng (R2)

Research Interests (primarily in Seismology)
Numerical simulations of 3-D seismic wave propagation in heterogeneous medium based upon the spectral-element method (SEM).
Moment-tensor and finite-fault inversions using 3-D Green's functions for regional and global earthquakes.
Constructions of 3-D sensitivity kernels by adjoint methods.
Tomographic inversions based upon 3D initial models and 3D sensitivity kernels for frequency-dependent measurements at both the global and regional scales (Adjoint Tomography).
Adjoint tomography of ambient noise-correlation data.
High-resolution seismic imaging of scattered waves based on adjoint method.
Nonlinear inversion/optimization methods; model resolution analysis.
Fast kernel computations of 1D reference models for traditional tomography inversions.
Education/Experience
Jun 2007 -- Aug 2008: Green Scholar (Postdoc), Institute of Geophysics and Planetary Physics, Scripps Institute of Oceanography, University of California, San Diego
Jun 2006 -- May 2007: Assistant Scientist, Seismological Laboratory, California Institute of Technology
July 2000 -- May 2006: Ph. D. in Geophysics, California Institute of Technology
Advisor: Jeroen Tromp
Thesis : Spectral-element Simulations of 3D Seismic Wave Propagation
and Applications to Source and Structural Inversions
July 1995 -- Jun 2000: B.S. in Geophysics, Department of Earth and Space Sciences and Department of SCGY, University of Science and Technology of China, China

Other visiting students/scholars (past and current*)
Xueyuan Huang, Qiang Zhang, Jiupeng Hu, Felix Halpaap, Chao Zhang, Yunfeng Chen, Kai Wang, Changyi Yu*
Farzam Yamini Fard, Langping Zhang, Biao Guo, Xueting Zhang, Weifu Yang