The story that was featured in Arts and Science News on August 26, 2020 is below:
The grants, which range in amount from more than $76,000 to $800,000, are being awarded by the Canada Foundation for Innovation's John R. Evans Leaders Fund. Named for the late U of T President Emeritus John R. Evans, the fund aims to empower researchers with the equipment and technology they need to move their projects forward and maximize their impact.
The funding also helps universities remain competitive in global research and technology development by helping to attract top researchers in their fields.
"The crucial support provided by the Canada Foundation for Innovation underpins the important research that takes places every day across our three campuses," said Ted Sargent, U of T's vice-president, research and innovation, and strategic initiatives.
"Researchers at U of T are addressing some of the most complex and interesting challenges of our time, in fields ranging from the humanities and social sciences to medicine and engineering, and they depend on facilities, equipment and technology to help realize their discoveries."
The largest award destined for U of T – $800,000 – goes to an active learning research lab project being led by James Slotta, professor and President's Chair in Knowledge Technologies at the Ontario Institute for Studies in Education.
Other funded projects at U of T include the Sleep and Human Evolution Lab led by Assistant Professor David Samson of the department of anthropology at U of T Mississauga, which will receive $151,714 in support.
In total, CFI awarded more than $96 million in funding to 377 research infrastructure projects at 55 institutions across Canada. That includes more than $22 million under CFI's Infrastructure Operating Fund, which helps pay for the incremental operating and maintenance costs of new infrastructure.
"Support from the Canada Foundation for Innovation ensures researchers are equipped for success at every stage of their career," Roseann O'Reilly Runte, president and CEO of the Canada Foundation for Innovation, said in a statement. 
"The John R. Evans Leaders Fund helps Canadian universities, institutes and research hospitals create the conditions necessary for their talented researchers to excel."
Source:
https://www.utoronto.ca/news/u-t-experts-receive-95-million-funding-research-infrastructure
We asked Miriam Diamond and Nikolina Ilic about how they intend on using the funds:
Miriam Diamond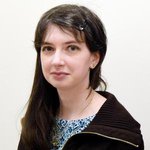 "The grant is for infrastructure to construct and test R&D prototypes and data acquisition systems for new particle detectors. Specifically, I'm looking for feebly-interacting, long-lived and/or low-mass Beyond the Standard Model particles that would solve the longstanding mystery of dark matter. Since such particles would usually travel right through ordinary matter without leaving a trace, deducing their existence requires advanced technology and data collection schemes to capture the rare events in which they interact with the specialized detectors."
Nikolina Ilic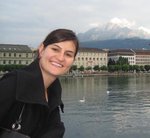 "Although drastic progress has been made in understanding neutrinos oscillations since the Sudbury Neutrino Observatory (SNO) in Canada and Super-Kamiokande (Super-K) in Japan discovered them, two big questions remain: what are the relative masses of the neutrinos and do the oscillations violate charge-parity. The next generation of particle experiments designed to answer these questions will be the Long Baseline Neutrino Facility & Deep Underground Neutrino Experiment (LBNF-DUNE), hosted by the USA. The readout system for the DUNE experiment is an FPGA-based electronics board and server, called the FELIX system. The CFI JELF grant will be used to fund the manufacture of this readout system together with a Canadian industry partner."