Open to 3rd and 4th year students in Physics Majors, Specialist and Joint Specialist programs.
physCAP Professional and Graduate School Event
Tuesday, October 26, 2021
5:30-6:30pm
Hear from a panel of physics alumni who pursued professional or graduate degrees after their Bachelor degrees
Speakers:
Sharon Brown
Assistant Director, Cross-Disciplinary Programs Office, Faculty of Applied Science and Engineering, University of Toronto
BSc (1992) – Specialist Environmental Science, Major Zoology, Minor Physics
MEd (2014) – Higher Education, Department of Leadership, Higher and Adult Education, Collaborative Program in Comparative, International and Development Education
https://www.linkedin.com/in/sharon-brown-96719131
Jonathan Gotfryd
Set Designer - Directors Guild of Canada
HBSc (2004) – Specialist Physics, Specialist Philosophy
MArch (2011) – Master of Architecture
https://www.linkedin.com/in/jonathangotfryd
Zvi Halpern-Shavim
Partner, Commodity Tax and Customs - Blake, Cassels & Graydon LLP
BSc (2004) - Physics and Literary Studies(U of T)
MA (2006) - Political Theory (Boston College)
JD (2009) - Law (U of T)
https://www.linkedin.com/in/zvi-halpern-shavim-6b071618
Fei Ye
Senior Manager, Model Risk - BMO Financial Group
HBSc (2006) – Applied Physics Specialist & Mathematics Major (U of T)
MSc (2008) – Photonics (U of T)
PhD (2013) – Photonics (U of T)

https://ca.linkedin.com/in/fei-ye-03185832
Register in advance for this meeting:
https://forms.office.com/r/4B7n8bqiZ5
You will receive the Zoom link about a week before the event!
More informationhere:
https://www.physics.utoronto.ca/undergraduate/physics-career/physics-career-fair/
Speaker Biographies
Sharon Brown
Sharon Brown has had a varied career working in government, as an entrepreneur and in a variety of roles at the University of Toronto. Her interdisciplinary background and passion for life-long learning has enabled her to pivot into very different roles than what she had originally anticipated. As an incoming student she was inspired by the field of radiation, but now continually finds direct and indirect connections in her career leading back to the basic physics understanding gained in her undergrad courses.
Jonathan Gotfryd
Jonathan Gotfryd is an established set designer with the Directors Guild of Canada in Toronto, Ontario. His post-secondary education from the University of Toronto in physics, philosophy, and architecture, has cultivated a strong digital modeling skillset; and his professional experiences drafting for world-renowned designers and architects, have fostered his keen eye for spatial framing, functionality, and aesthetics. Jonathan continues to approach film from an interdisciplinary perspective and relies heavily on the foundational knowledge and professional practices he adopted along the way.
Zvi Halpern-Shavim
Zvi's practice involves all areas of sales and commodity tax, with a focus on planning and dispute resolution in connection with VAT, goods and services tax, harmonized sales tax, provincial sales tax, insurance premium tax, excise taxes and duties, and carbon taxes. He also advises clients regarding structuring of import/export arrangements, customs duties, valuation methodology, tariff classification, import/export restrictions, and various aspects of Canada's bilateral and multilateral trade agreements. Zvi provides compliance, planning, audit and tax dispute expertise, both in traditional mergers and acquisitions and real property transactions and in complex and new areas of financial services, natural resources, cross-border, the sharing economy, P3 infrastructure projects, cryptocurrencies, medical, pharmaceutical and agribusiness.
Fei Ye
After receiving his H.B.Sc. degree in applied physics and mathematics, Fei continued his studies in the Photonics Group at the Department of Electrical and Computer Engineering (ECE). At ECE, he conducted research in fiber-optic sensing and developed a technique called frequency-shifted interferometry. Fei successfully applied the technique to fiber-optic sensor multiplexing and sensitive chemical analysis.
With the analytical and communication skills gained at U of T, Fei joined the Model Validation (MV) team at BMO Financial Group. Risk modeling is now a standard component of financial institutions' risk management practices. MV's role is to review various quantitative models to ensure their quality before the models' deployment to production. Poorly built models may produce unreliable risk estimates and thus cause severe consequences for financial institutions (e.g., financial losses, reputation damage, or regulatory penalties). After several years at the Market Risk MV team, Fei joined the Behavioral Analytics MV team in early 2020 as a senior manager to validate fraud detection and anti-money laundering models. At MV, Fei has helped BMO pass multiple regulatory examinations related to model risk.
Fei is a certified Financial Risk Manager (FRM). As a violinist, Fei collaborated with world-renowned pianist Richard Clayderman and bossa nova singer Lisa Ono in sold-out concerts in Roy Thomson Hall.
New Event for Fall 2021
Preparing your Graduate School Application
Open to 3rd and 4th Year Physics Students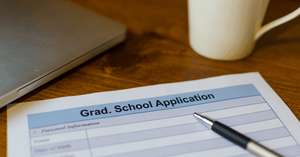 Dates:
Part 1 - Tuesday, October 5, 2021, 5:00-6:00pm
Part 2 - Tuesday, November 2, 2021, 5:00-6:00pm
Location: TBA (online or in person or a mixture of both)
Facilitator: Jesse Velay-Vitow (PhD Candidate and mentor in the Physics Mentorship Program)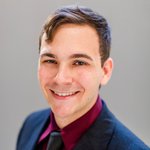 ---
In this two-part workshop, you will learn about
Determining which graduate schools to apply to
Messaging potential supervisors (and getting a response)
Creating a document to track deadlines, application requirements, and more
Obtaining quality reference letters
Writing a personal statement and grad school resume
What the university does with your application once they receive it (Joseph H. Thywissen Associate Chair for Graduate Studies)
---
REGISTRATION IS NOW CLOSED, THIS WORKSHOP IS FULL.

Next Event: Winter 2022
physCAP Career Event
Physics Careers Outside Academia
Hear from a panel of physics alumni who used their physics degrees in ways you may never have thought of!
2021 Speakers:
Ginelle Johnston - Manager A220 Maintenance Engineering - Airbus
Eisha Patel - Data Scientist - BELL Canada
Eric Sjerve - Chief Technology Officer - IRISNDT
Andrea Vargas - Systems Test Specialist - Synaptive Medical Inc.
View Speaker Bios here:
2021 Speaker Bios

When asked what they learned/gained from the career event, participants said....
Gained more confidence about their degree
Learned how to start a job in finance field, how physics can be applied, what kind/level of job to look for
Learned about possible career paths in physics and how to apply for them
Learned that an education in physics gives you many skills and attributes that are coveted by people in many fields
Learned how diverse a career a physicist can have and how unbounded the options are