Pursue STEM
In the Spring Newsletter, we told you about how Pursue STEM would be taking two spots at the Canada Wide Science Fair (May 16-20. 2022). Grade 11 students Gigi Adentunji and Shornelle Halstead presented their Smart Mask and Imani Reid and Amina Hassan presented their COVID Risk Investigation projects at the science fair.
Also, this past year, the grade 10 students took part in virtual workshops and activities from the Departments of Statistics, Earth Sciences and Physics and the School of the Environment. On May 28, 2022 students participated in their first in-person workshop from the Department of Chemistry. Students had the opportunity to do "Kitchen Chemistry" in a lab at Lash Miller, they met faculty from the Department of Chemistry and met each other in person for the first time.
On June 4, the grade 11 students went on a field trip with the Departments of Chemistry and Earth Sciences and the School of the Environment. They visited Old Mill, Crawford Lake and Borer's Falls to test surface water and bedrock chemistry. Students learned how the underlying geology and amount of urban activity affect the water chemistry, they met U of T faculty, Pursue STEM staff and each other for the first time since starting the program in 2021. You can read more about the field trip here:
https://www.physics.utoronto.ca/news-and-events/news/physics-news/pursue-stem-chemistry-earth-sciences-and-environment-field-trip/
The closing event for both cohorts was held on June 18, 2022 and included a keynote talk from Dr. Kevin Hewitt, U of T alumus and Professor in the Department of Physics and Atmospheric Science at Dalhousie University. Dr. Hewitt spoke to students about his career path in STEM.
Grade 10 students presented their capstone projects and the winning projects were about the realism of superheroes and anime characters, measuring how much you like a song and recording and simulating feats of fictional characters.
Thank you to the Departments of Astronomy and Astrophysics, Chemistry, Computer Science, Math, Earth Sciences, Physics, Statistics and the School of the Environment for another successful year. You can see pictures from the past year below.
Pursue STEM provides high-achieving Black high school students with the opportunity to participate in STEM workshops. The program is a joint effort between U of T Physics, U of T Office of Student Recruitment, and Leadership by Design.
More on Pursue STEM:
https://www.physics.utoronto.ca/physics-at-uoft/outreach/pursue-stem/
More information on LBD here:
https://llileaders.com/leadership-by-design-lbd/
More information LLI here: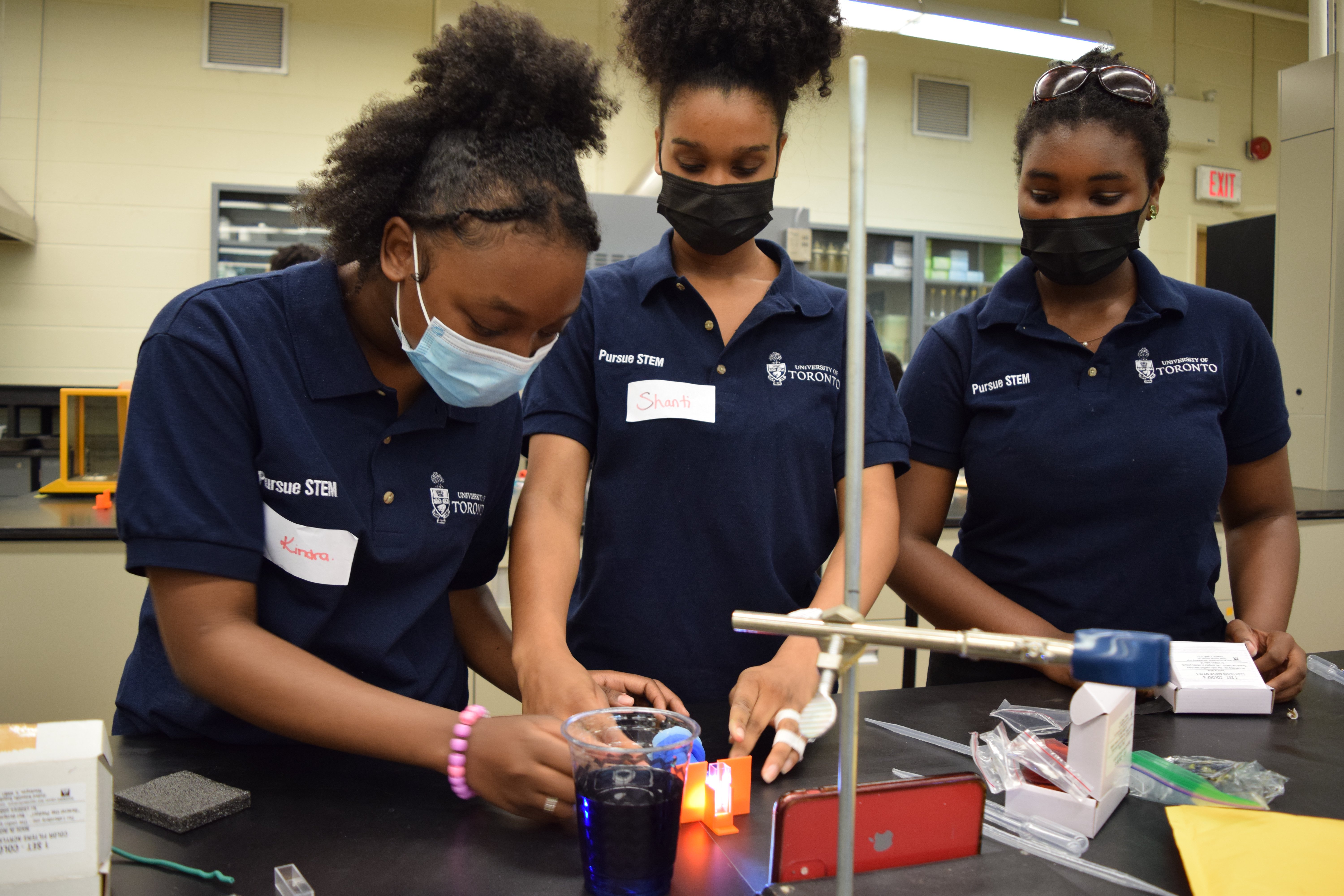 Pursue STEM Chem 6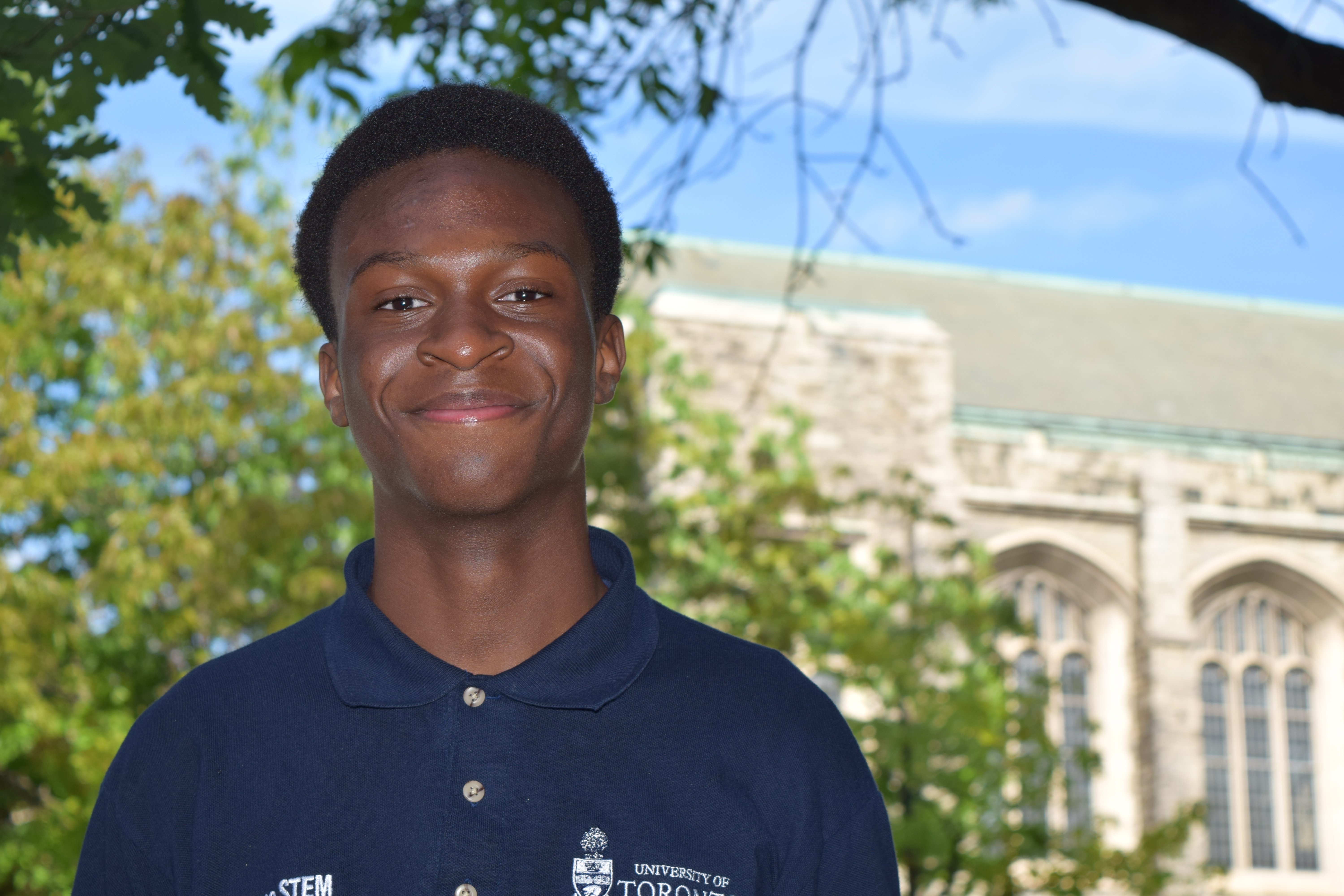 Pursue STEM Chem 7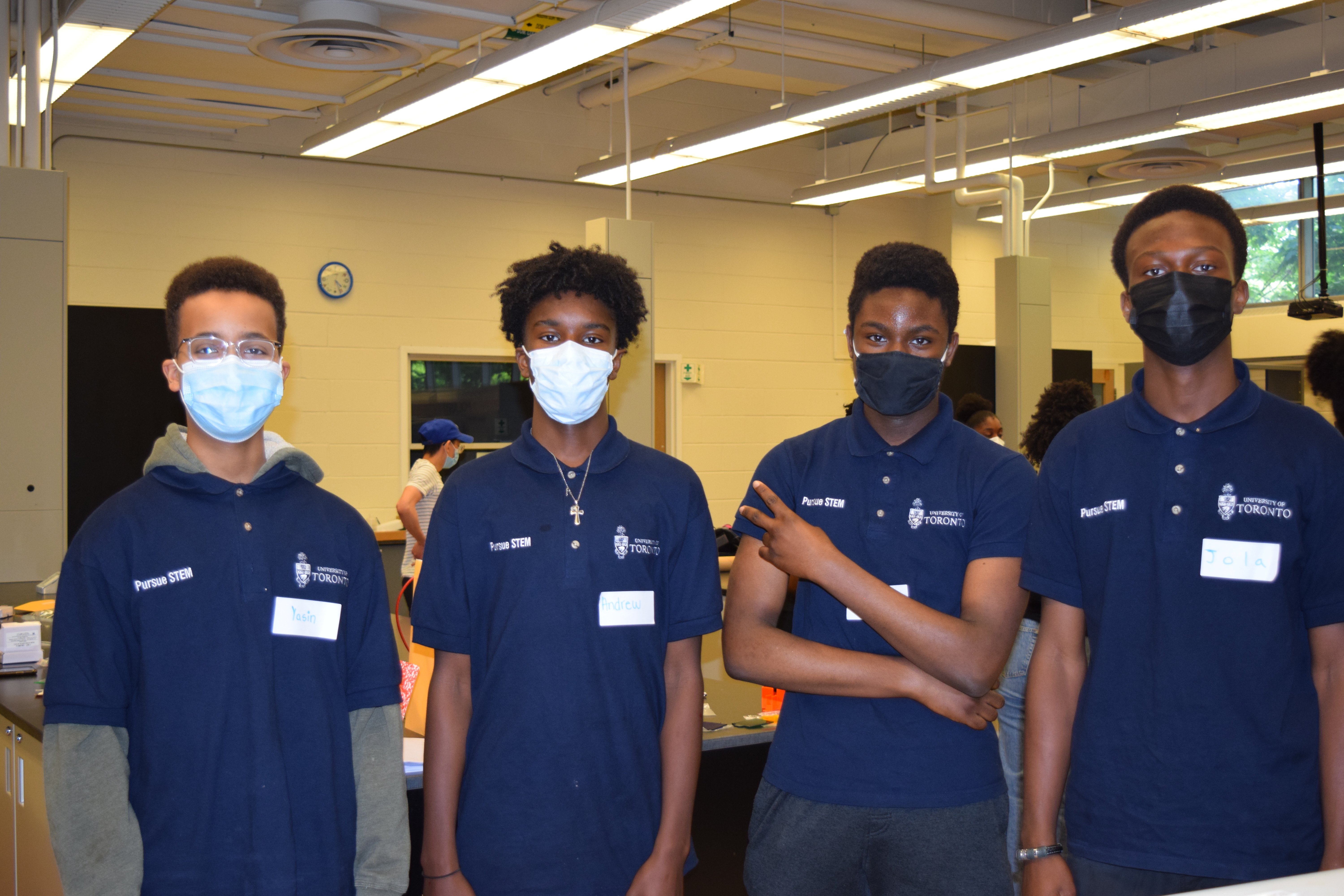 Pursue STEM Chem 5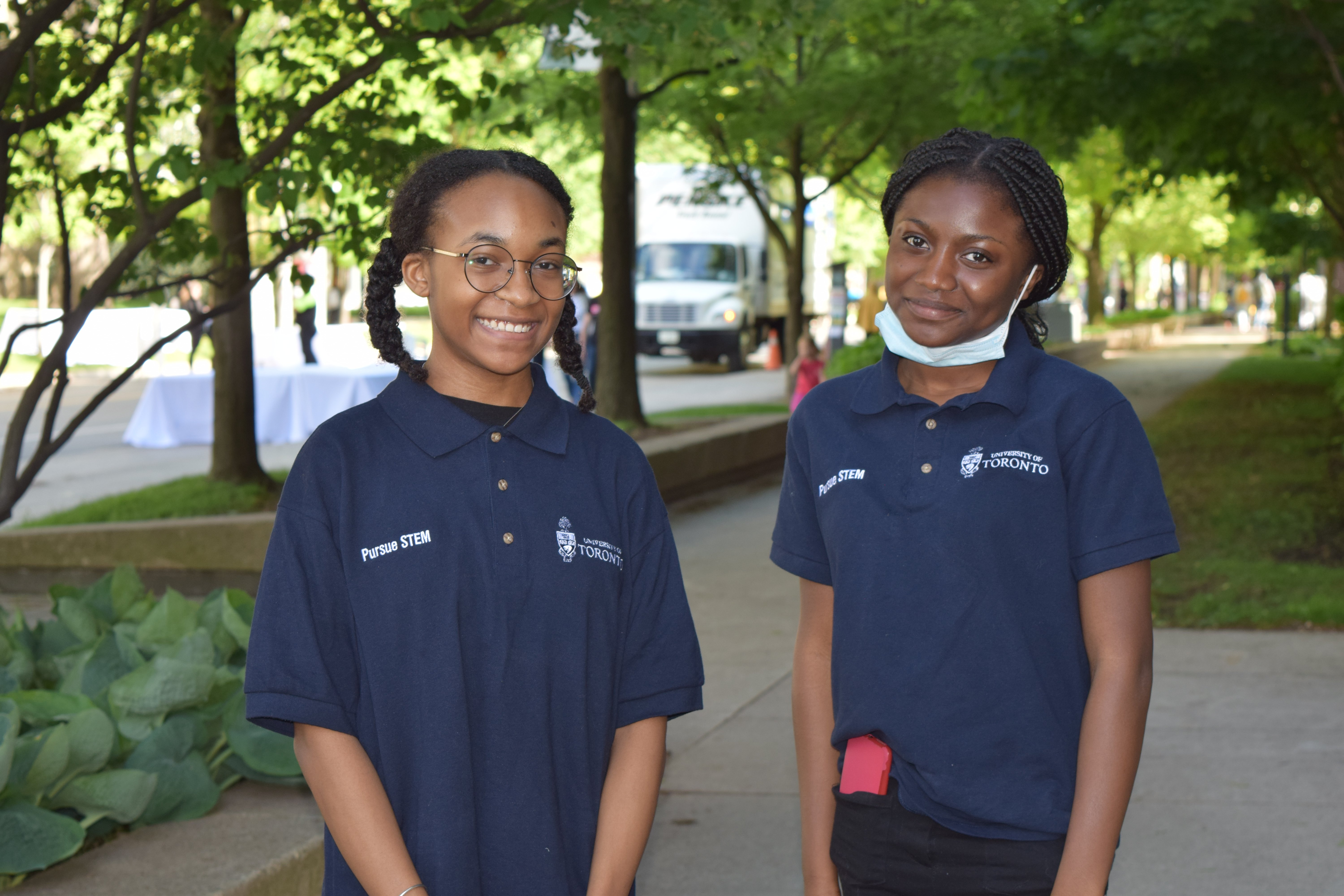 Pursue STEM Chem 4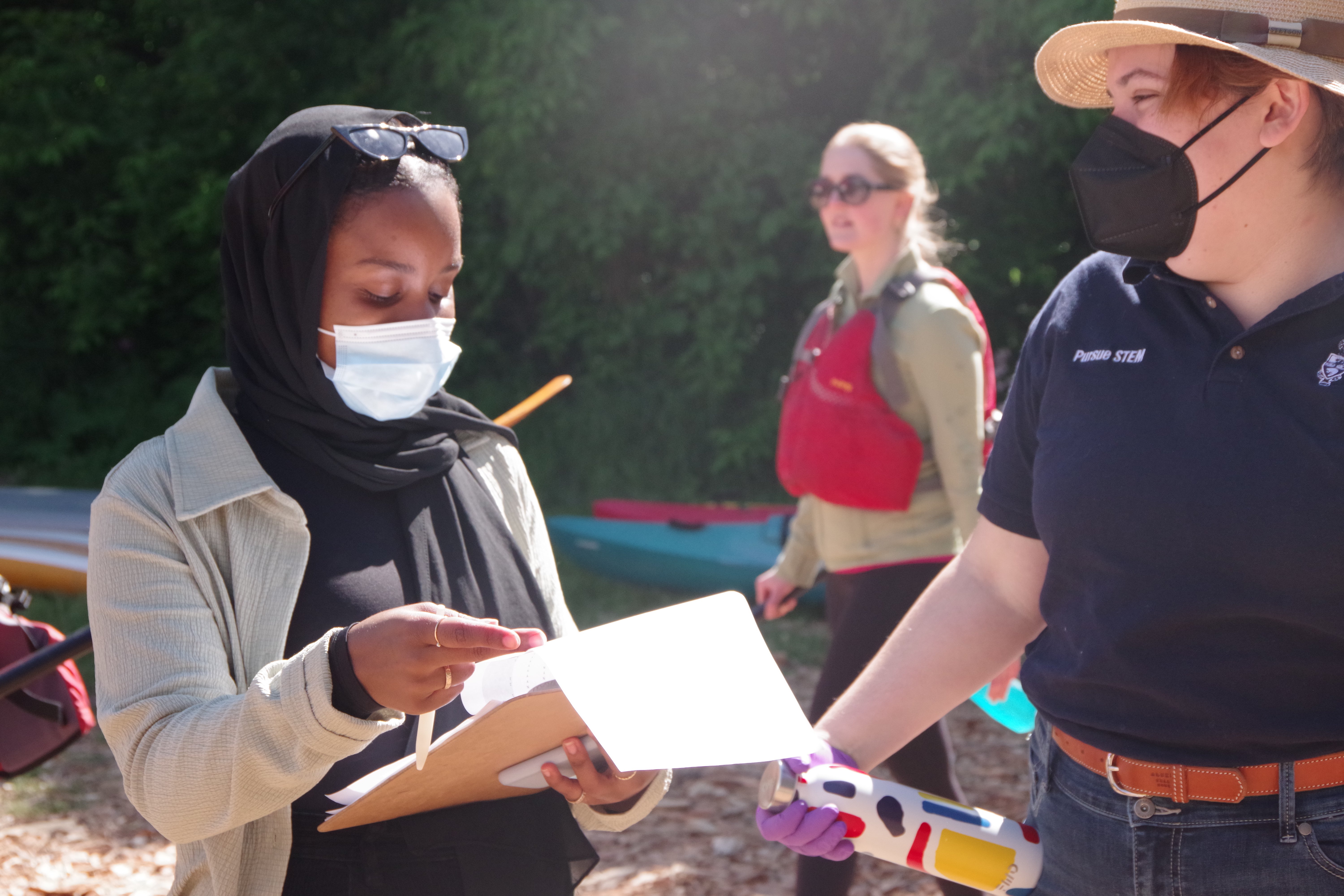 Angela Henry
Pursue STEM Field Trip 1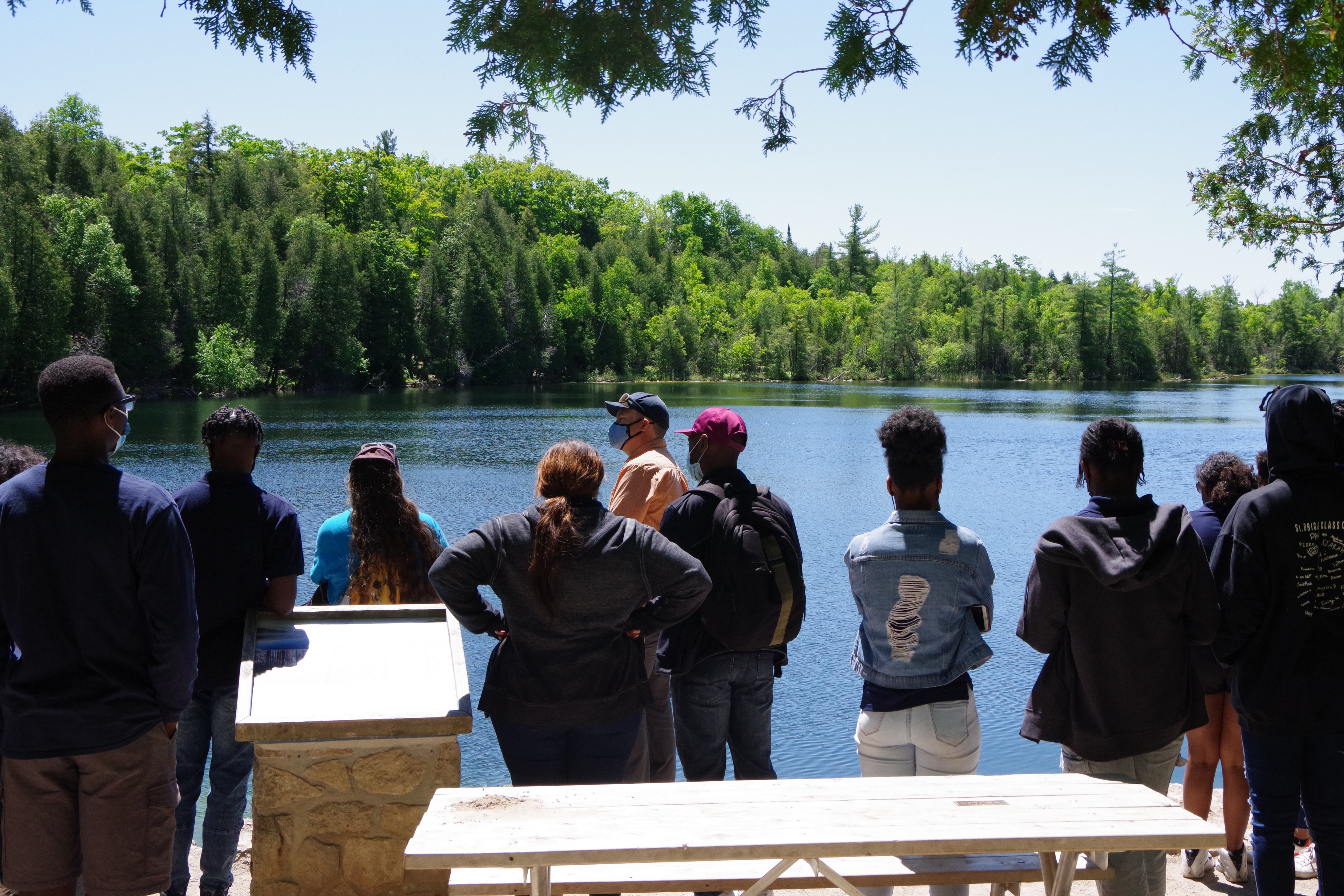 Angela Henry
Pursue STEM Field Trip 3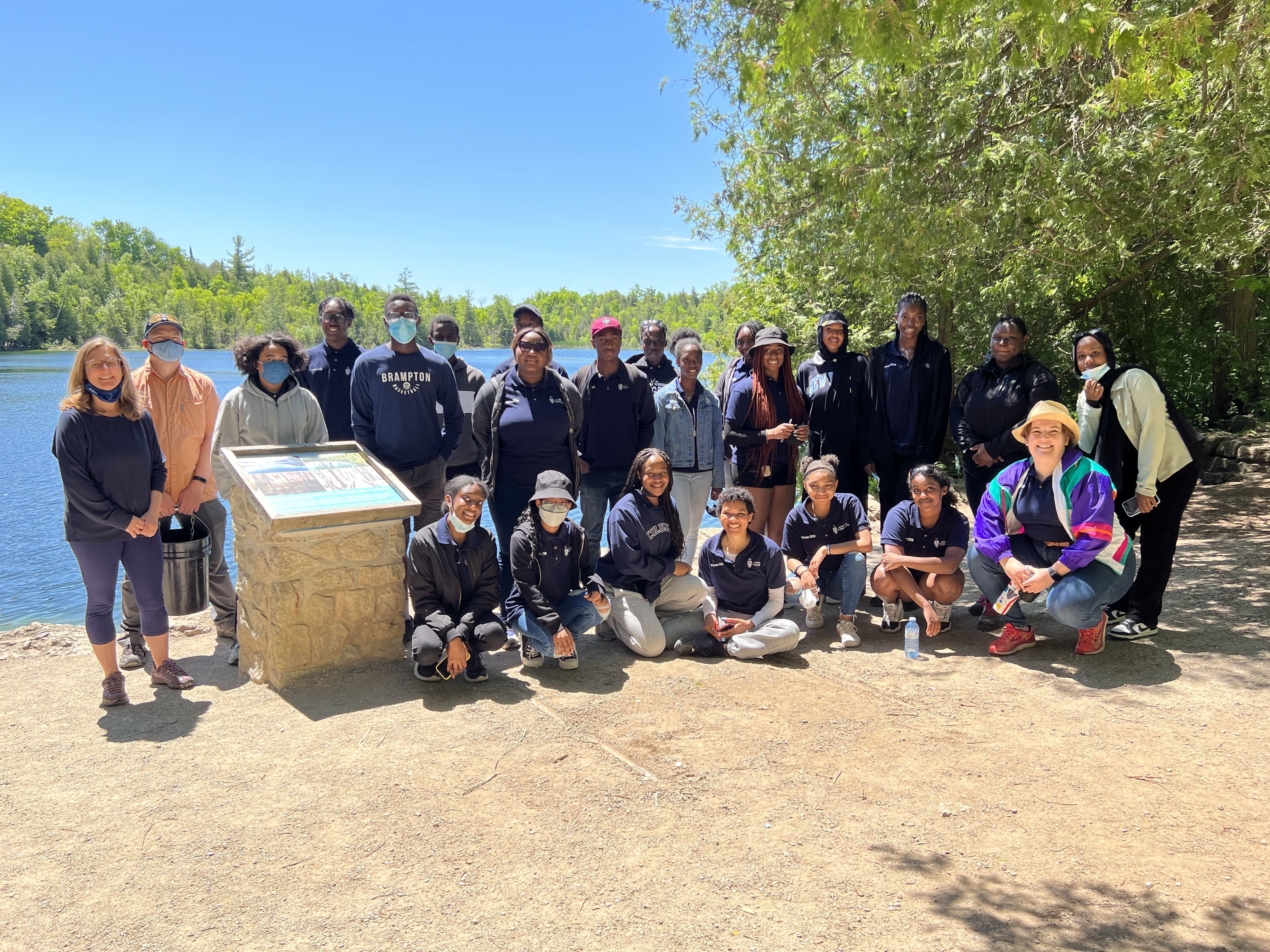 Karyn Gorra
7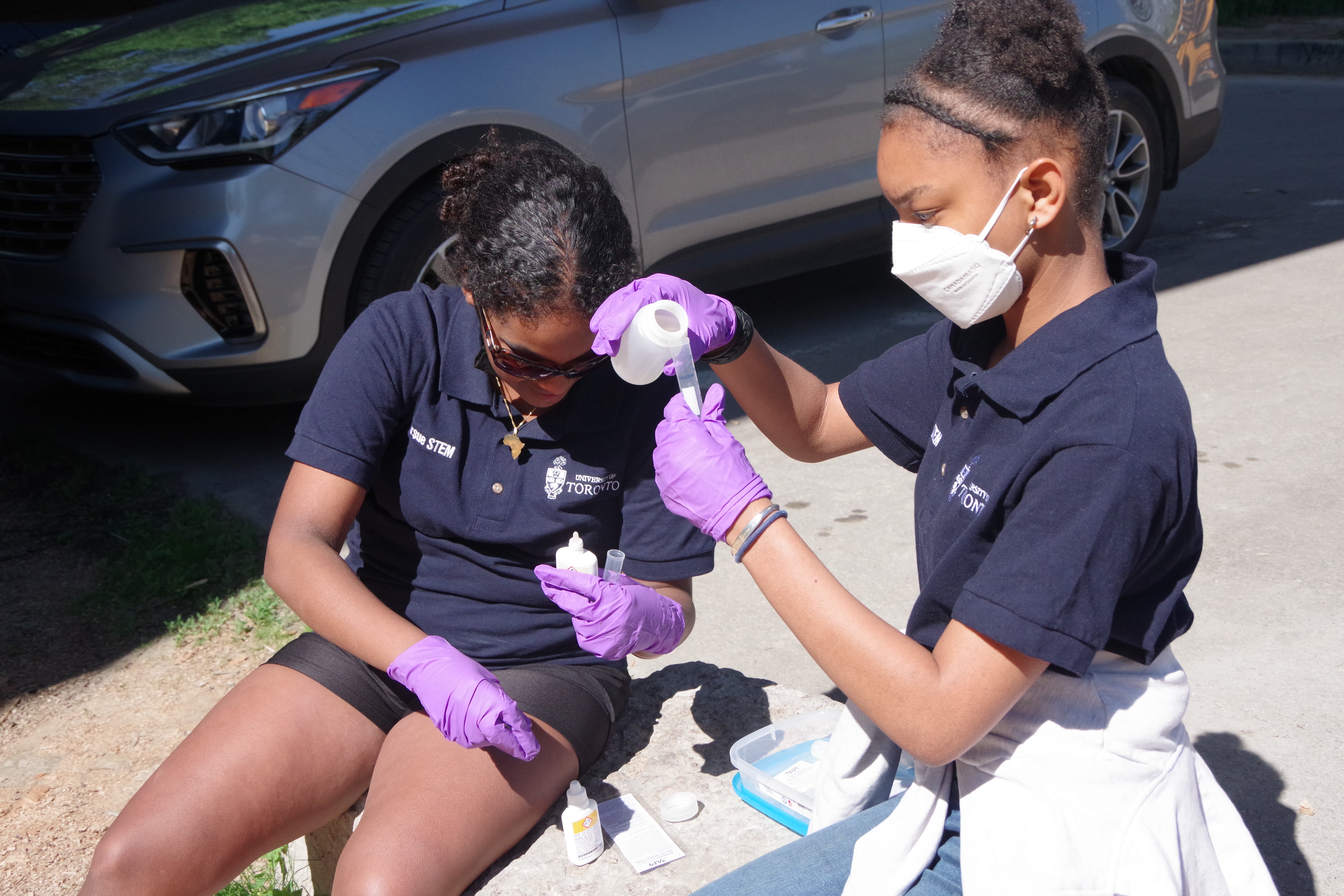 Angela Henry
Pursue STEM Field Trip 4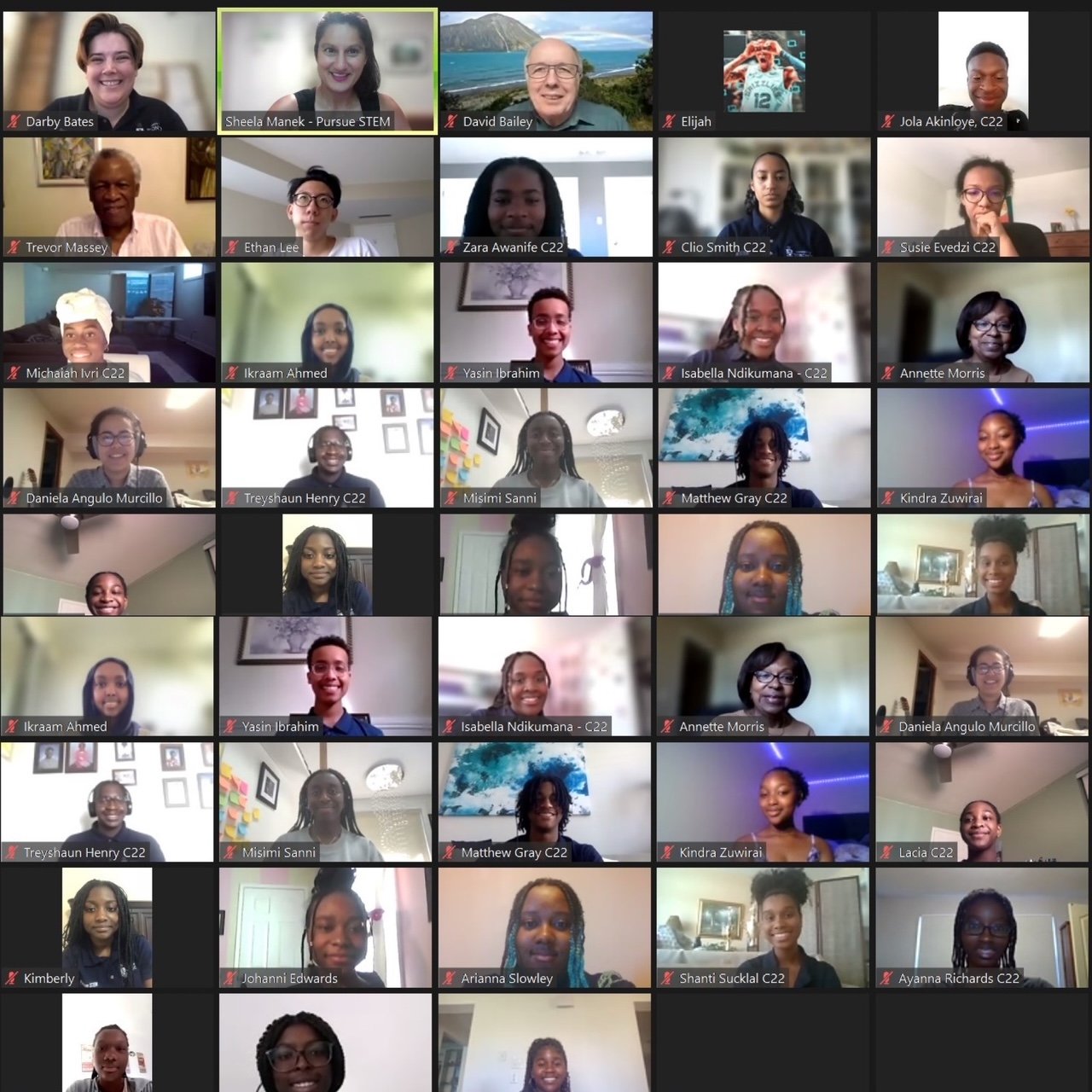 Closing Event June 18 2022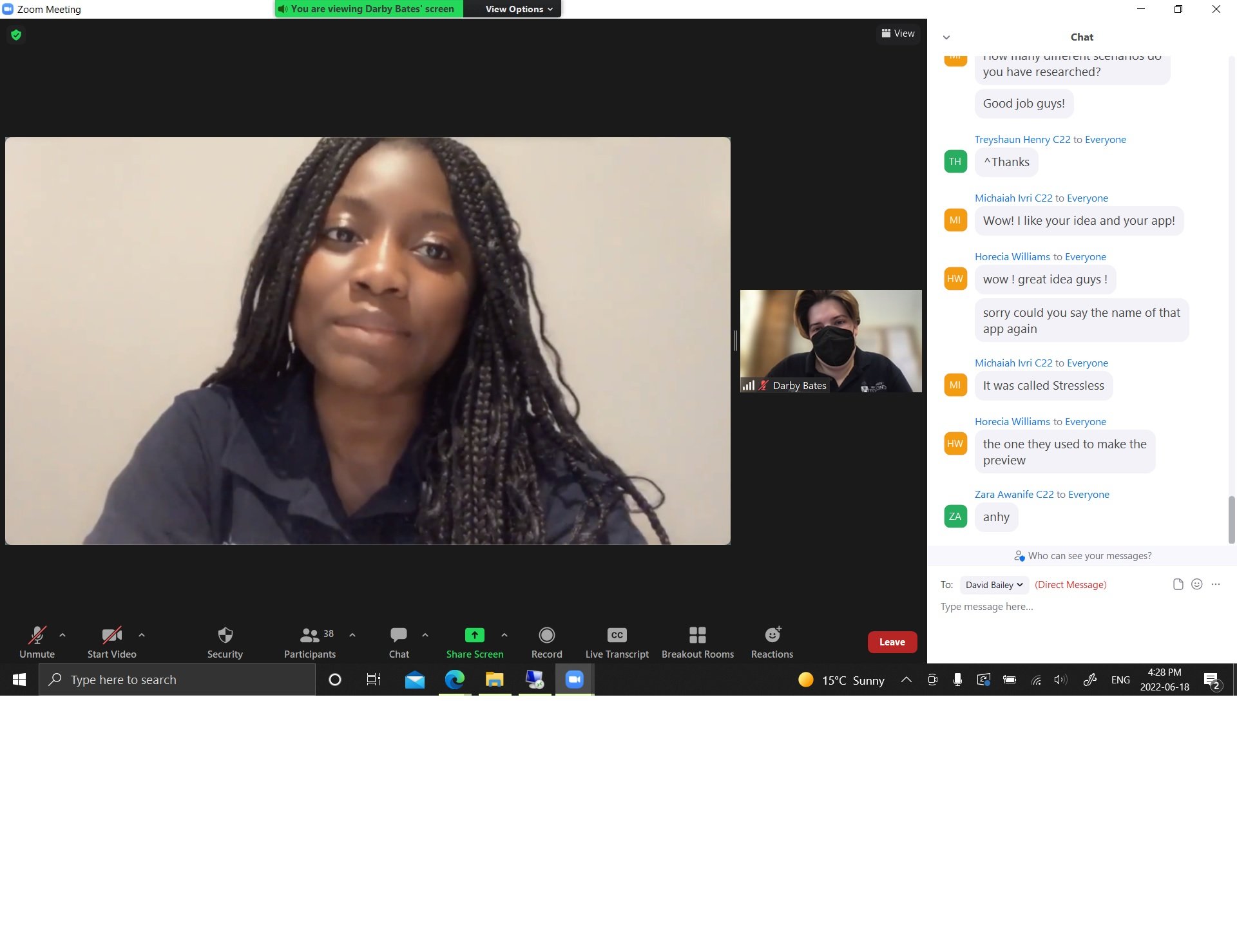 Closing Event Pursue STEM 2022
Office of Student Recruitment School Visit Program
The Department of Physics partnered with the Office of Student Recruitment again to provide virtual visits to high schools. Activities from the Departments of Physics, Earth Sciences and Mathematics were provided.
PhD candidate from the Department of Physics Mohamed Shaaban ran his "Experimentally Probing the Dark Universe" activity for Markville Secondary School.
We asked Recruitment Officer Stephanie Convery about her experience working with the Department of Physics for the last two years:
"I would say that my experience working with you (Sheela Manek) and the professors has been wonderful! The students are very responsive to the sessions and it's great to see high school students engage with the university in an interactive way!"
We look forward to working with the Office of Student Recruitment on future visits.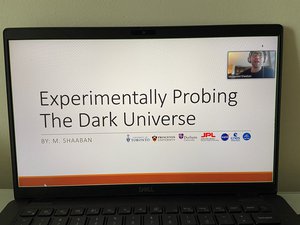 ---

U of T Physics School Visit Program
On September 16, 2022 grade 12 students from Victoria Park Collegiate Institute came to the Department for a tour of Professor Ziqing Hong's Dark Matter Lab.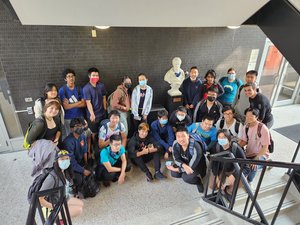 ---
On June 29, two grade 11 physics classes from Victoria Park Collegiate Institute participated in virtual school visits. One class had a workshop on ocean thermodynamics from Professor Nicolas Grisouard and graduate student Fabiola Trujano Jimenez. The other class participated in a workshop on dark matter from Mohamed Shaaban. The physics teacher Sarah Torrie is a U of T Physics alumna and the Department is always happy to welcome her classes to the Department for visits.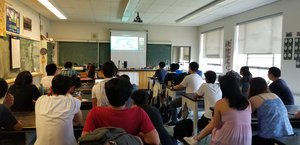 ---

Girls sySTEM
The Department of Physics participated in workshops for Girls sySTEM again this year. This program is for girls grade 7-12 interested in STEM. This year, the following workshops were provided:
Experimentally Probing the Dark Universe with Mohamed Shaaban and A Visit to the Polar Environment Atmospheric Research Lab with Professor Kaley Walker's group.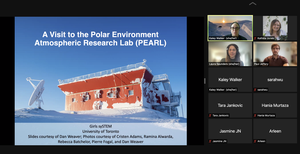 ---

Science Rendezvous
A virtual Science Rendezvous was held on Saturday, May 7, 2022 and there were 500 people registered and over 65 presenters. Professor Miriam Diamond represented the Department of Physics by providing a virtual tour of SNOLAB, Canada's deep underground research laboratory, located near Sudbury, Ontario.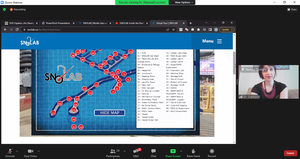 ---
Doors Open
The Department's first large public event in more than 3 years was Doors Open Toronto, held on May 28 and 29, 2022. Doors Open Toronto is a city-wide event that invites the public to explore the city's most fascinating buildings and sites.
The last time the Department participated in Doors Open was in 2019. This year, more than 1800 people of all ages came through the doors of McLennan Physical Labs to see physics demos, look at research posters, see the view from the roof and look through telescopes.
The theme this year was "Renewal". Universities are sites of constant renewal and new knowledge is constantly being generated that allows the renewal of science, technology, and society. The Department of Physics had both old and new science on display and students were there to answer questions about physics demos and research. The Department of Astronomy and Astrophysics provided guests with access to the 15th floor balcony where they could look at the sun through the telescopes.
We asked Chair of the Outreach Committee David Bailey what his favorite part of the event was
"In this age where so many outstanding physics demonstrations are available online, I loved seeing people of all ages get so excited seeing even relatively simple demonstrations in person. I particularly remember a bunch of 20-something friends almost jumping up and down with excitement when they first noticed the real image of a light bulb magically appearing."
This event was made possible by the hard work of over 20 student volunteers from the Departments of Physics and Astronomy and Astrophysics.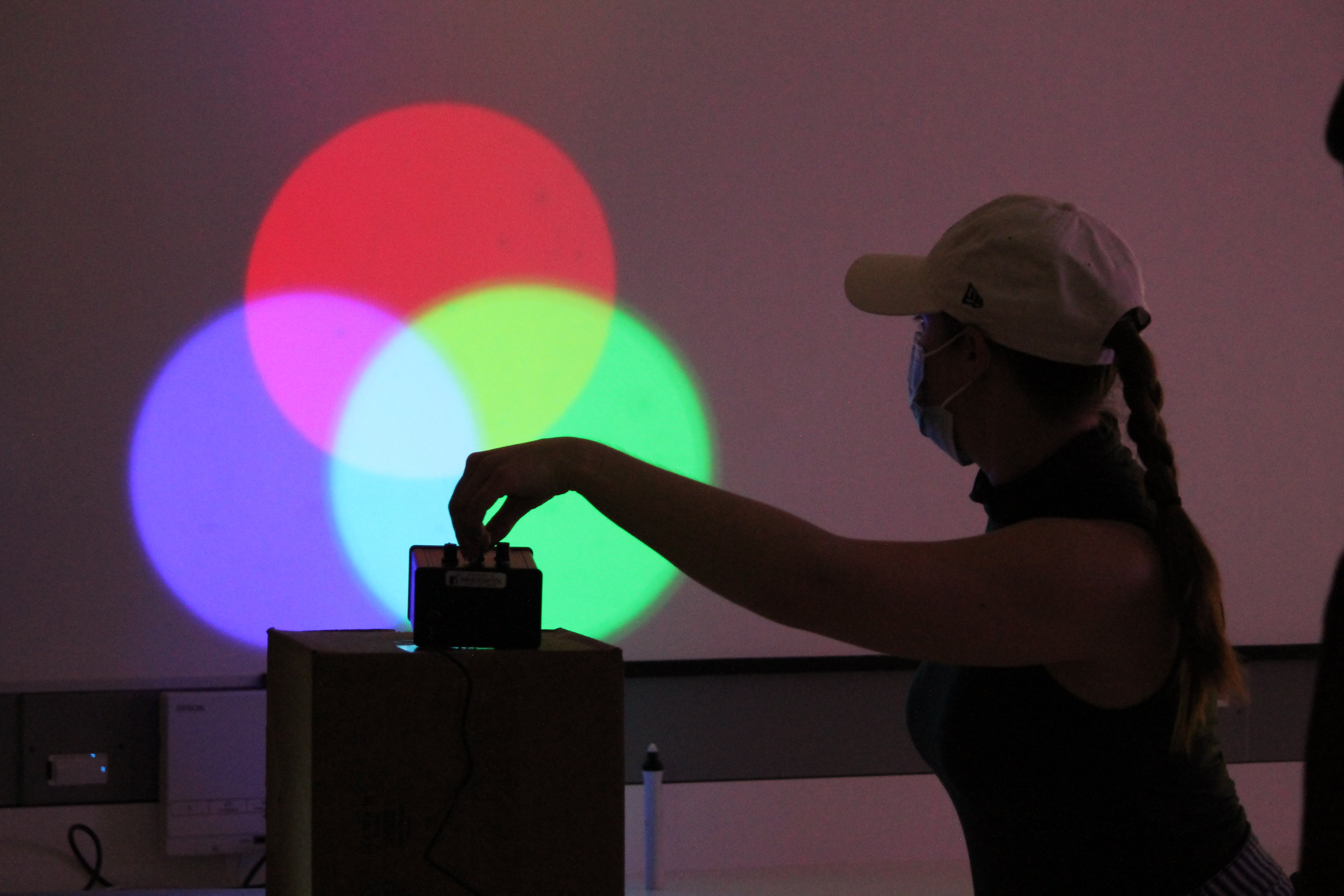 DOT 2022 5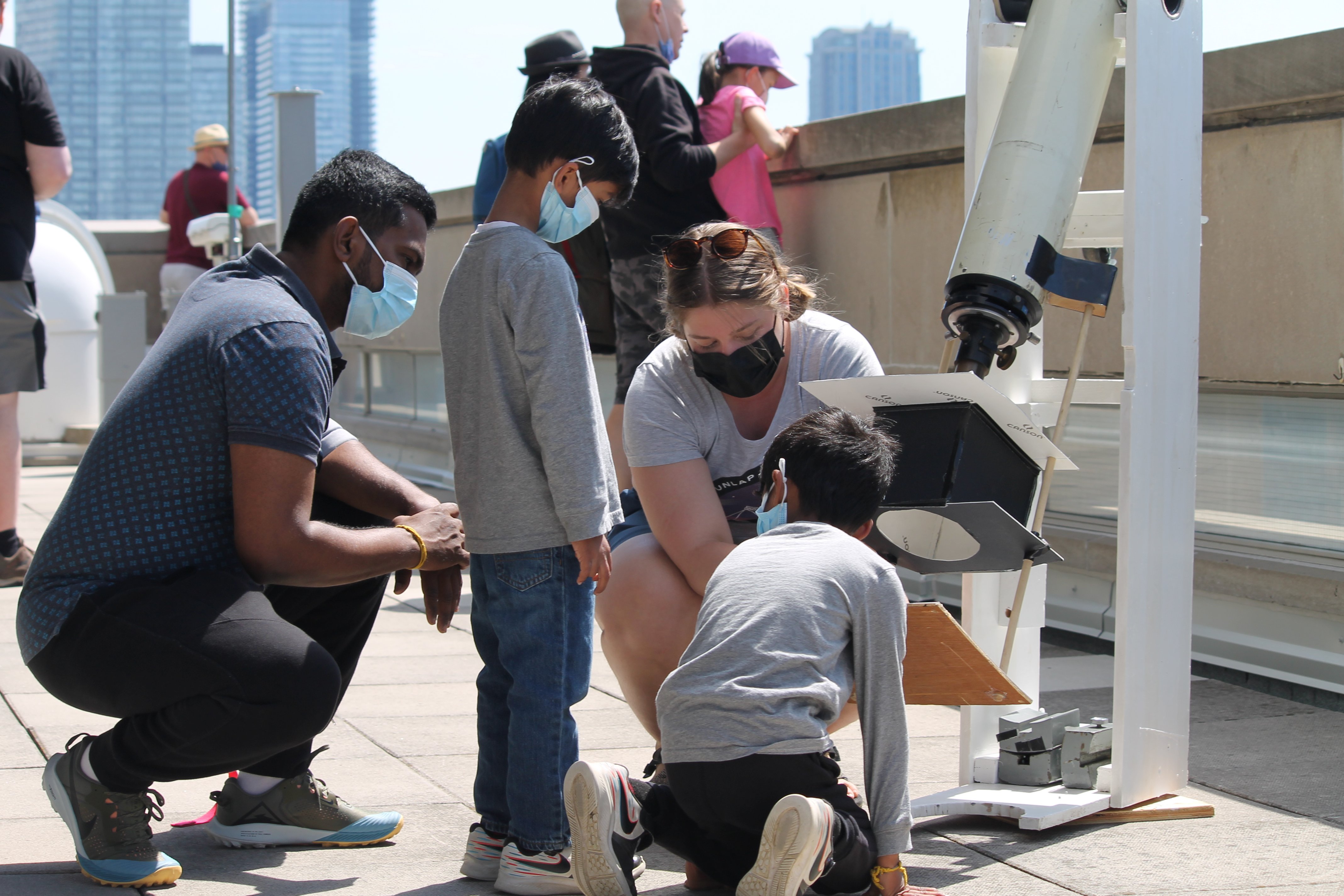 DOT 6 2022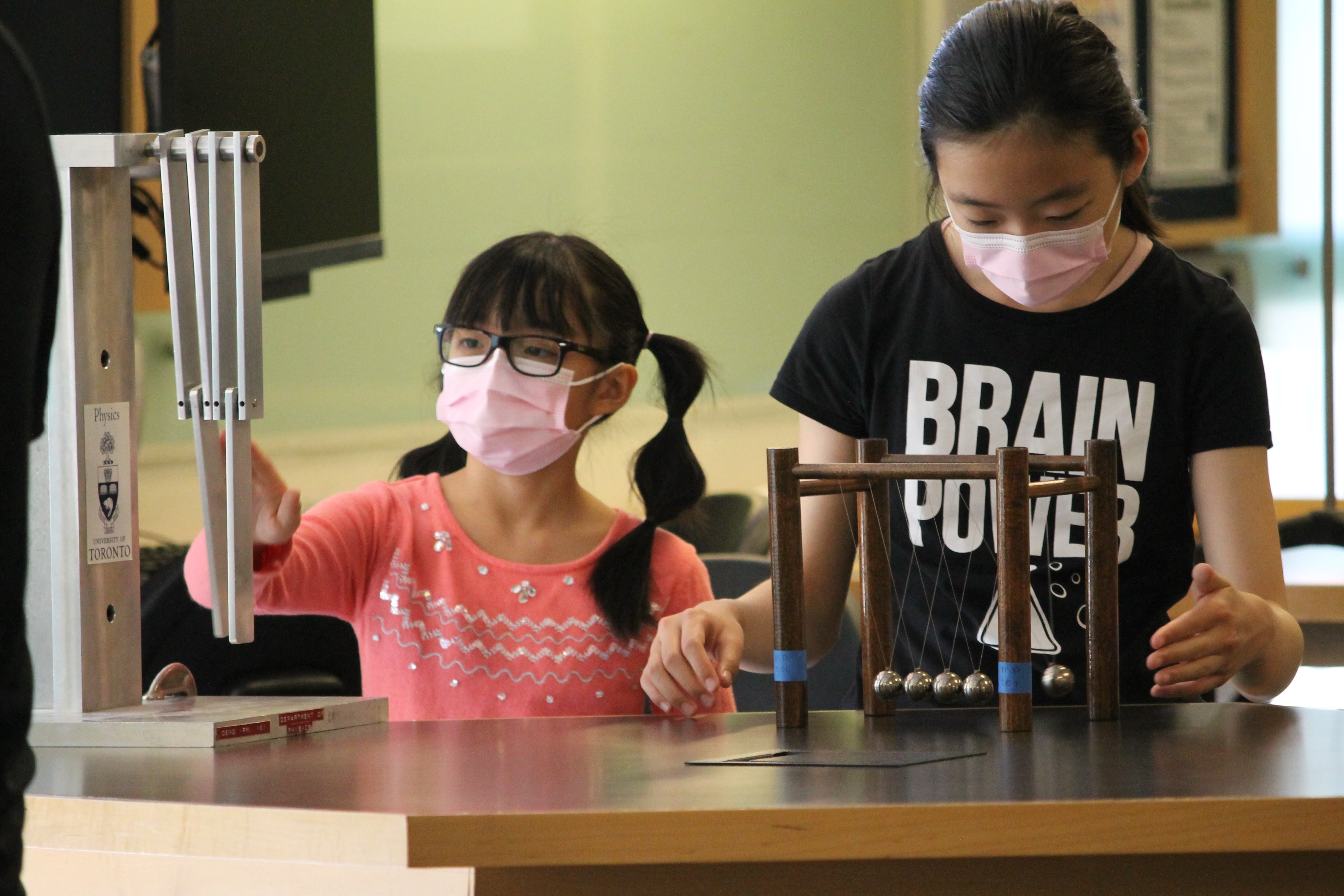 DOT 2022 2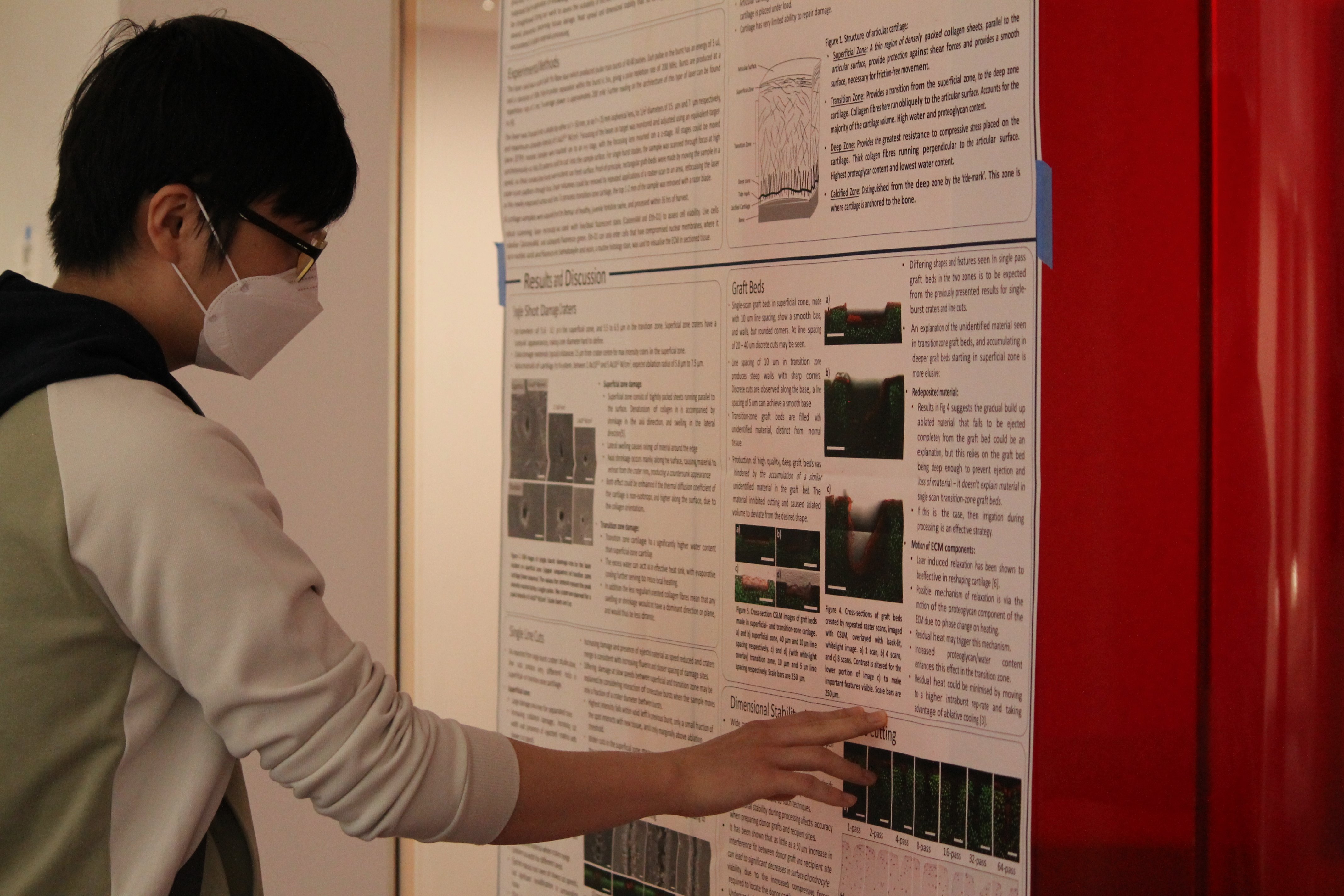 DOT 2022 7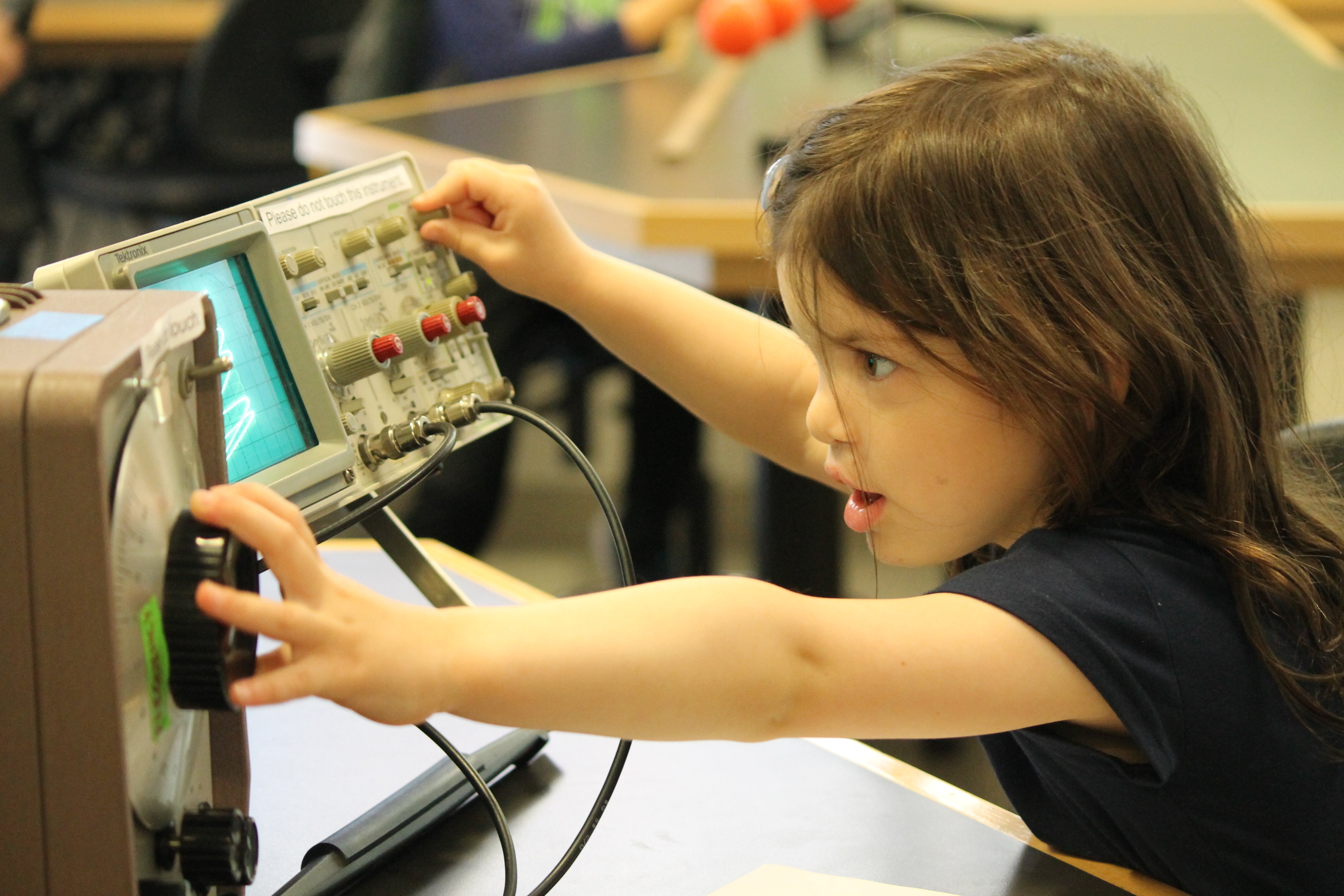 DOT 2022 3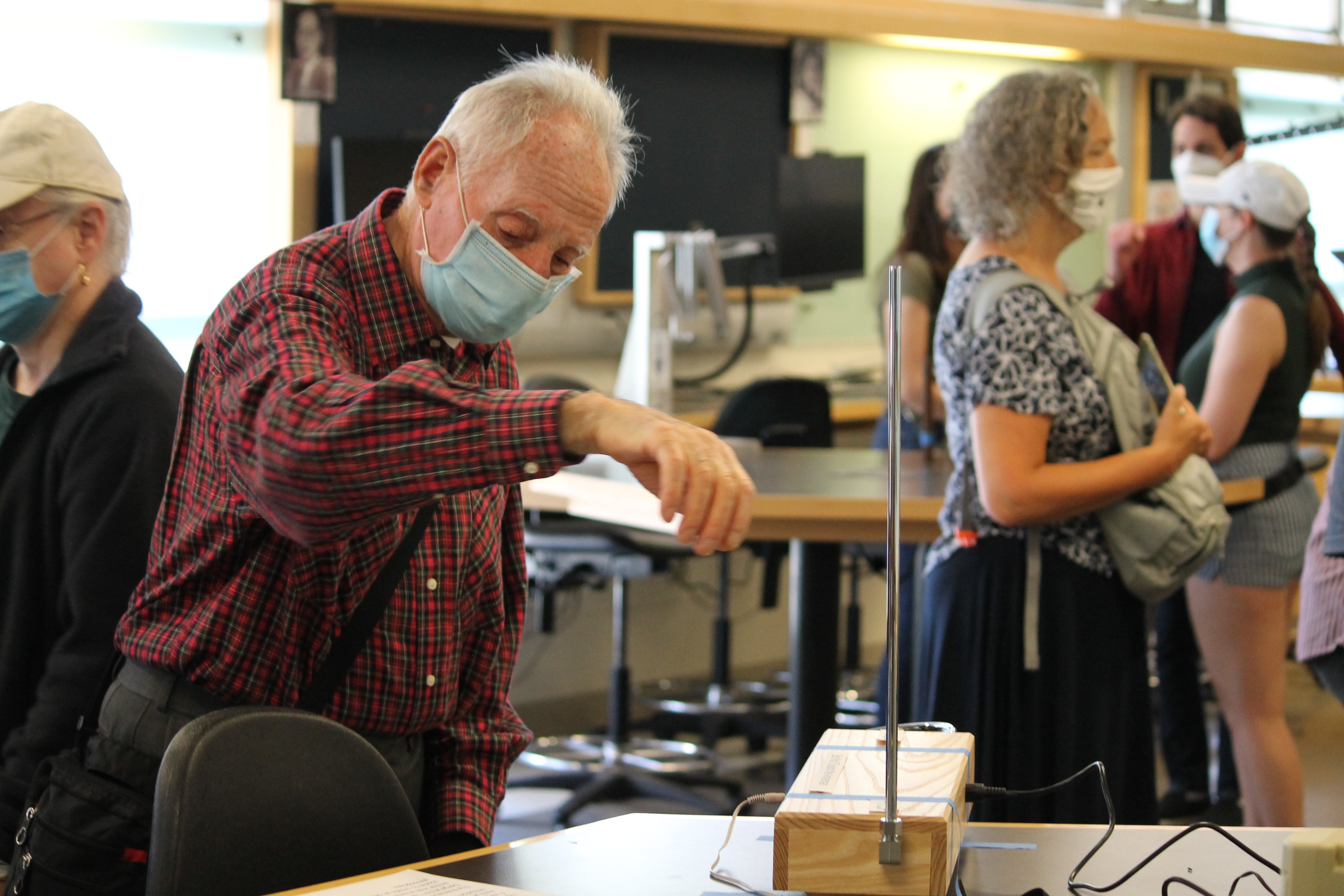 DOT 2022 4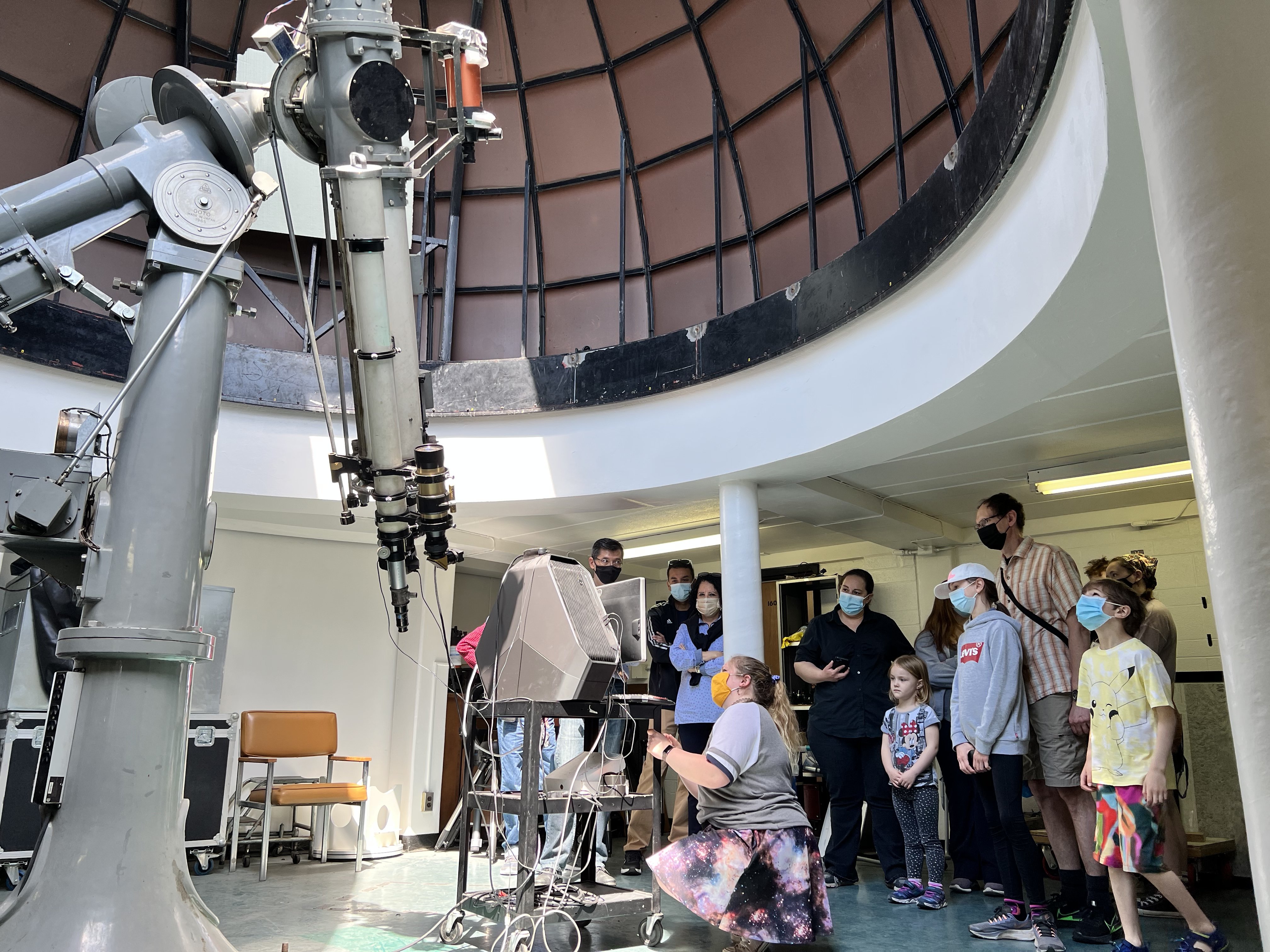 DOT 2022 8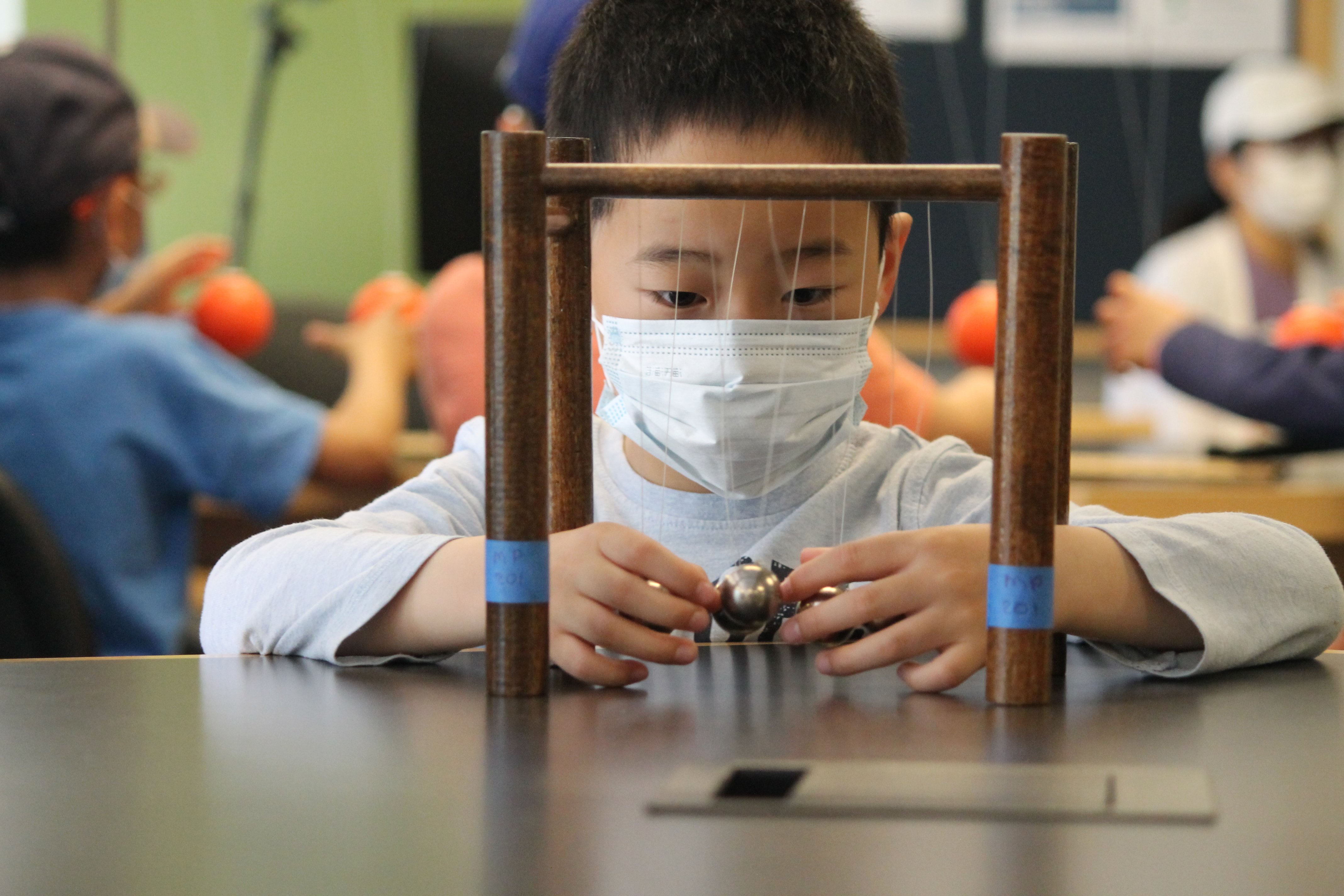 DOT 2022 9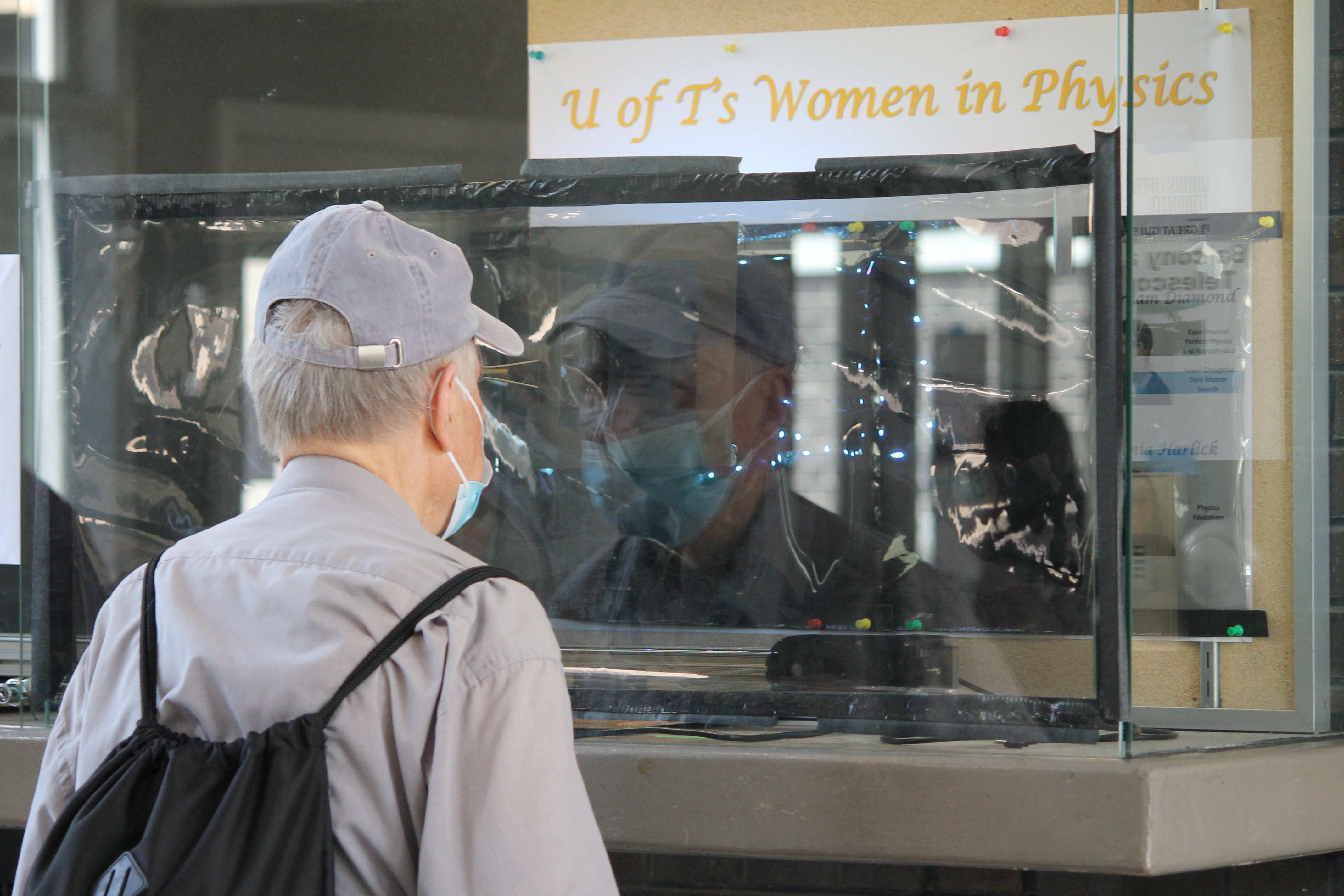 DOT 2022 10
---
Science Unlimited Summer Camp
Science Unlimited Summer Camp was back in person after two years. 50 high school students participated in workshops from the Departments of Astronomy and Astrophysics, Chemistry, Computer Sciences, Earth Sciences, Math, Physics and School of the Environment. Students learned about gravitational waves, atmospheric science, nanotechnology, computer vision and more. They panned for gems, looked through telescopes, had a campus tour, shot angry birds plushies out of a cannon, made new friends and met U of T faculty and graduate students. Students wrapped up the week with a pizza lunch and presentations of their design challenge projects.
Students commented that they enjoyed the hands-on activities, seeing the U of T campus and working on the design challenge with their groups. They also enjoyed meeting new people:
"My favourite part of the camp was meeting like-minded people who had a passion for stem. I found that it was really easy to talk to many people because of the shared passion. Making new friends and connections was really enjoyable and a break from the typical "school setting" or summer camp" – 2022 Science Unlimited Summer Camp participant.
We look forward to camp next year and are grateful to the departments who made this week possible.
More information on Science Unlimited can be found here:
https://summercamp.physics.utoronto.ca/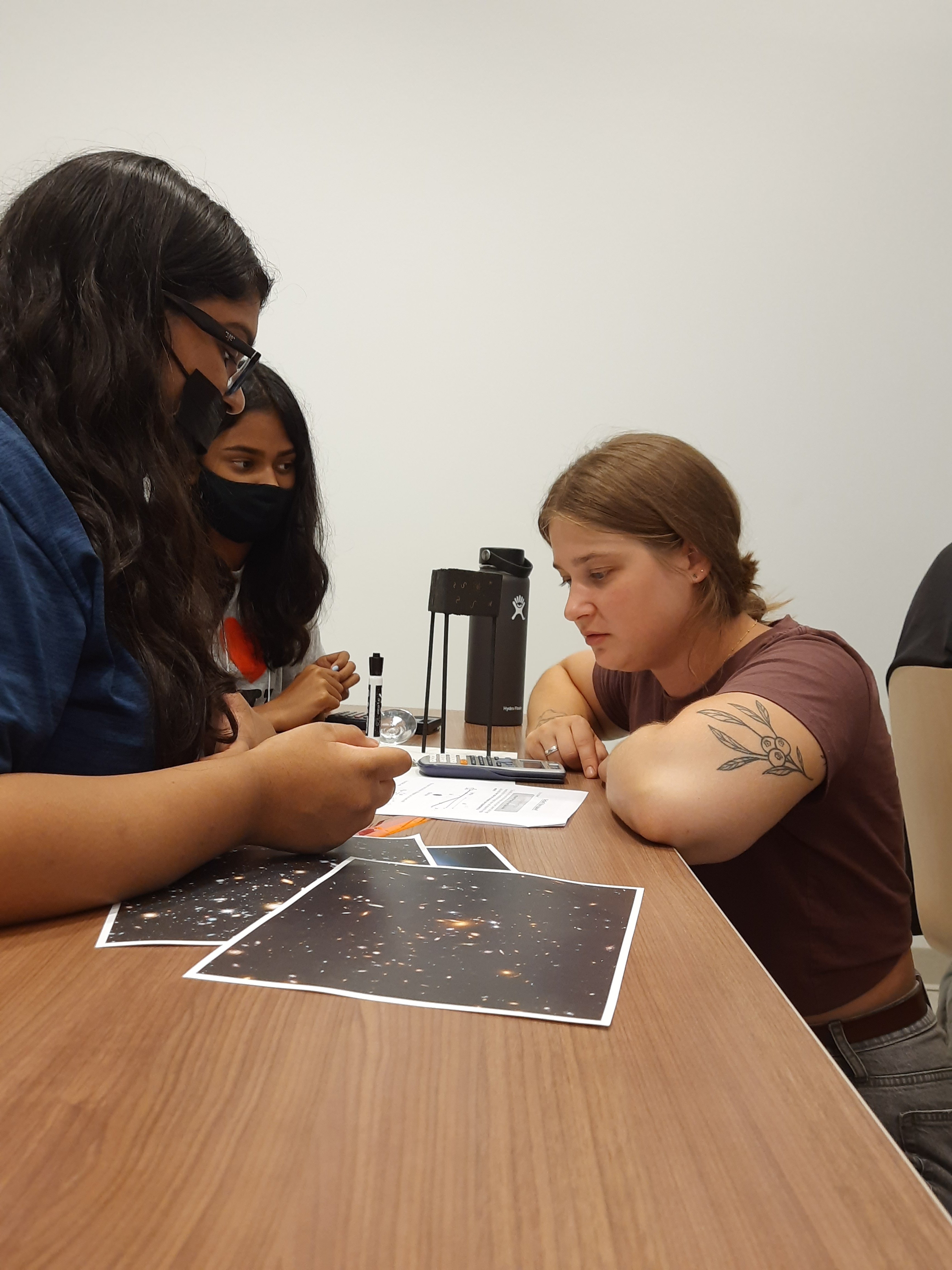 SUSC 2022 Astro 1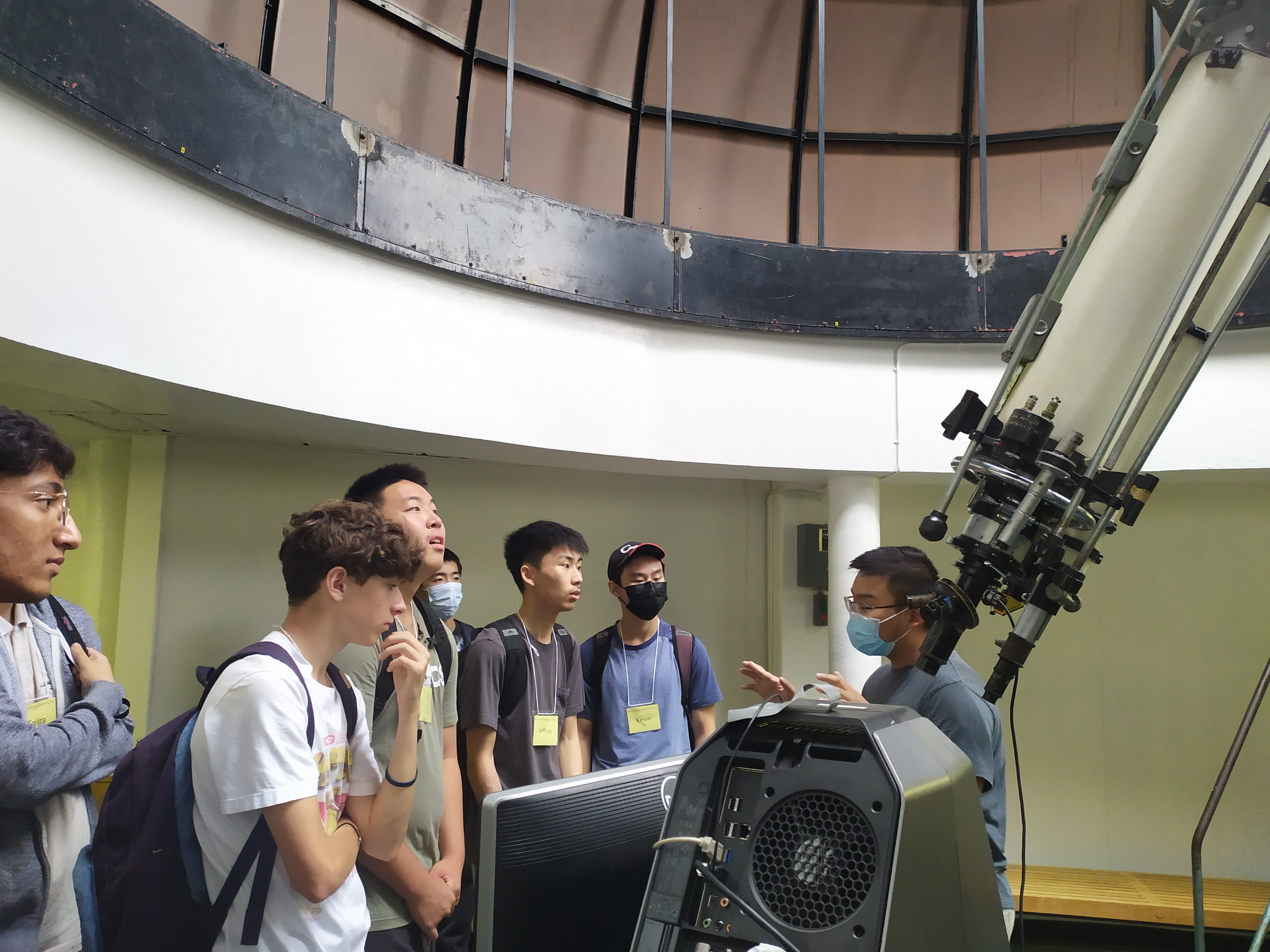 SUSC 2022 Astro 6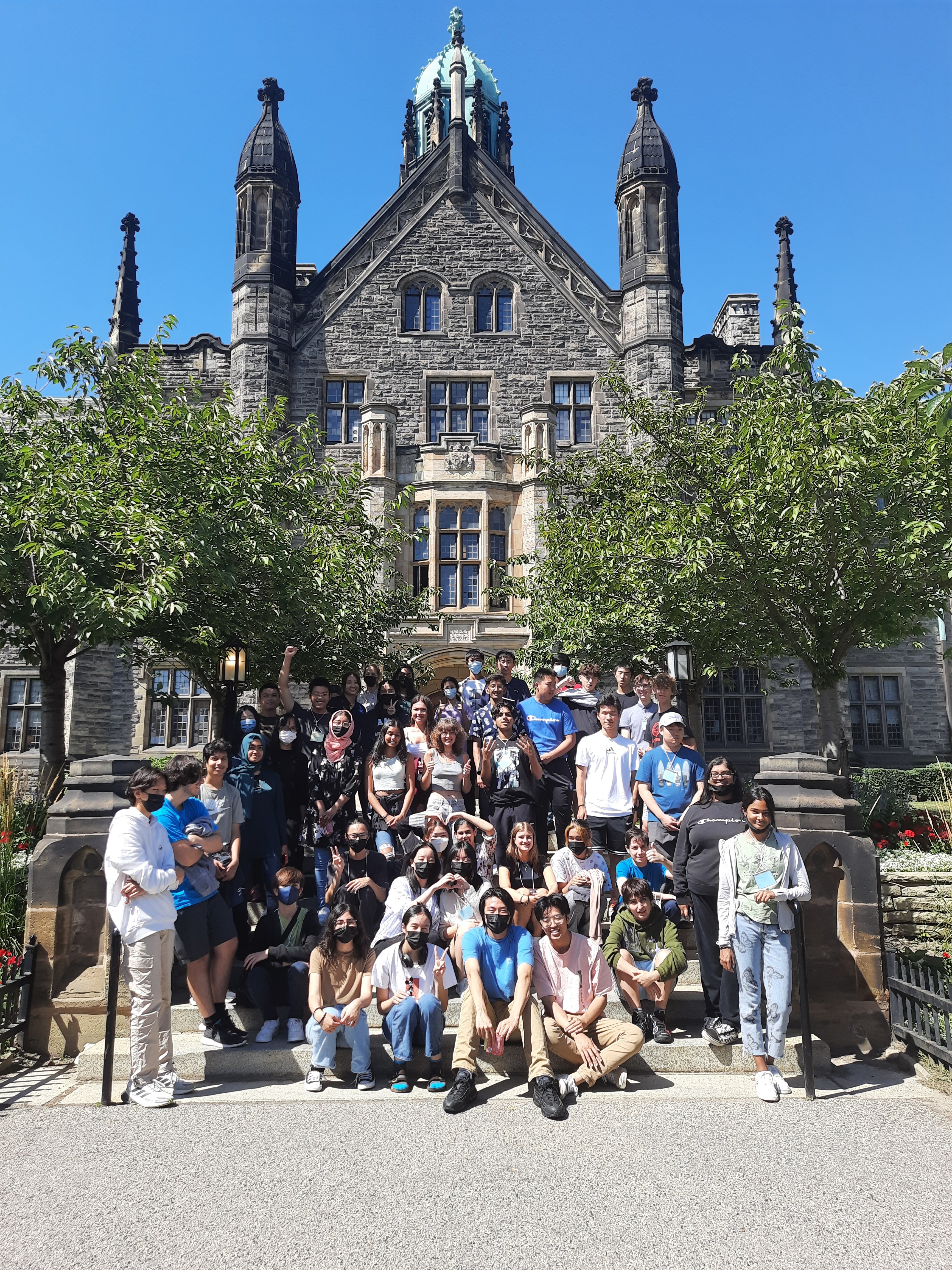 SUSC 2022 Campus Tour (1)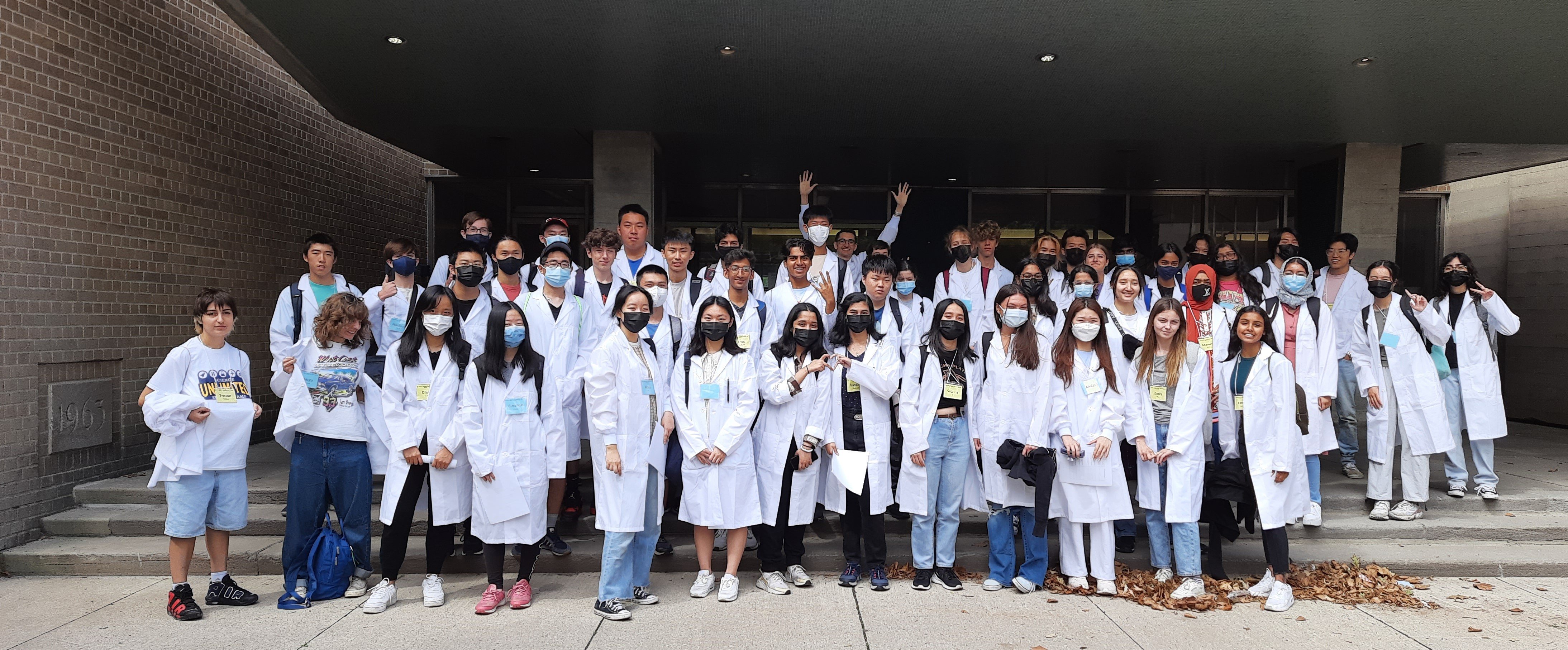 SUSC 2022 Chem Labcoats (5)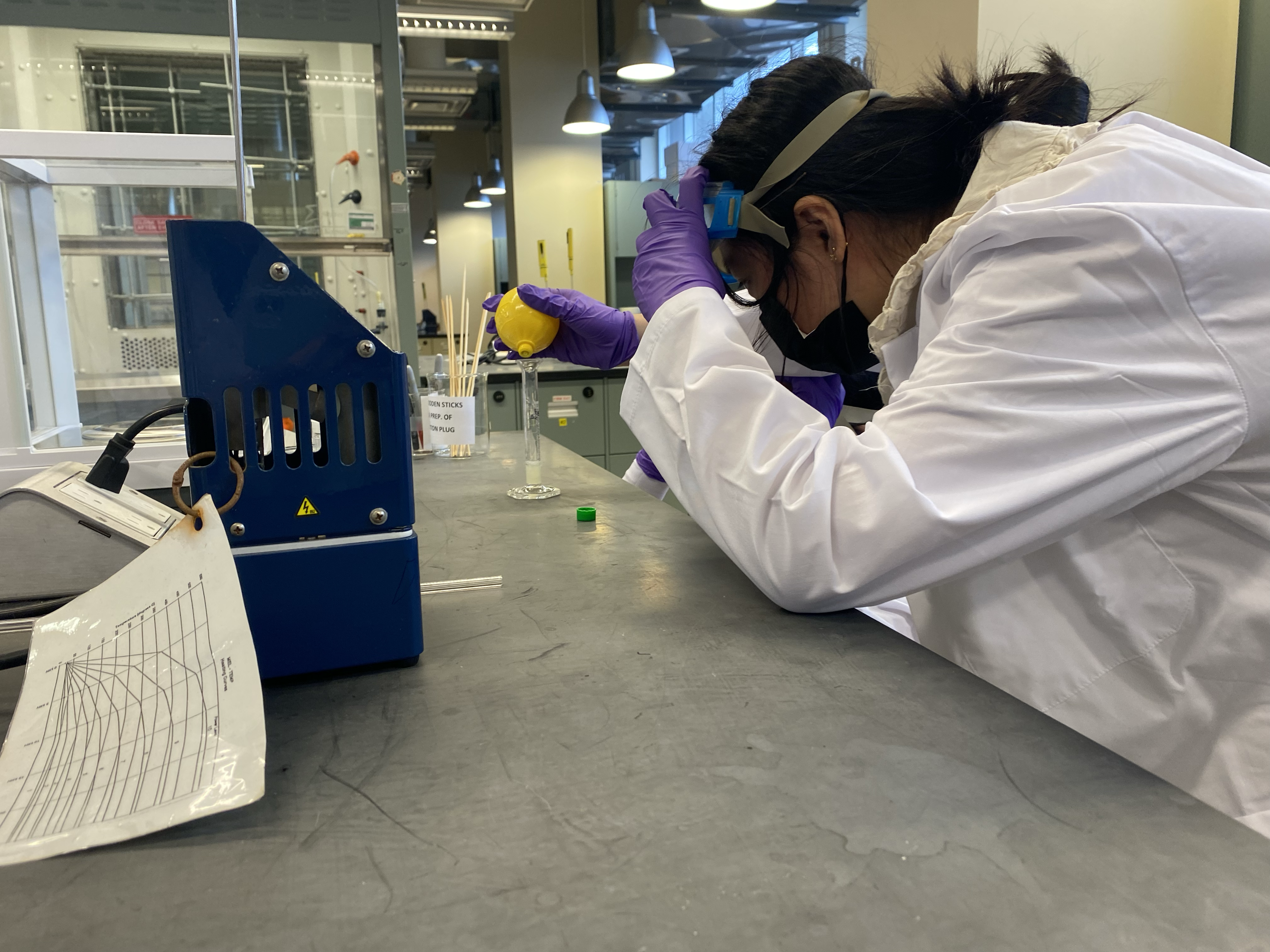 SUSC 2022 Chemistry (3)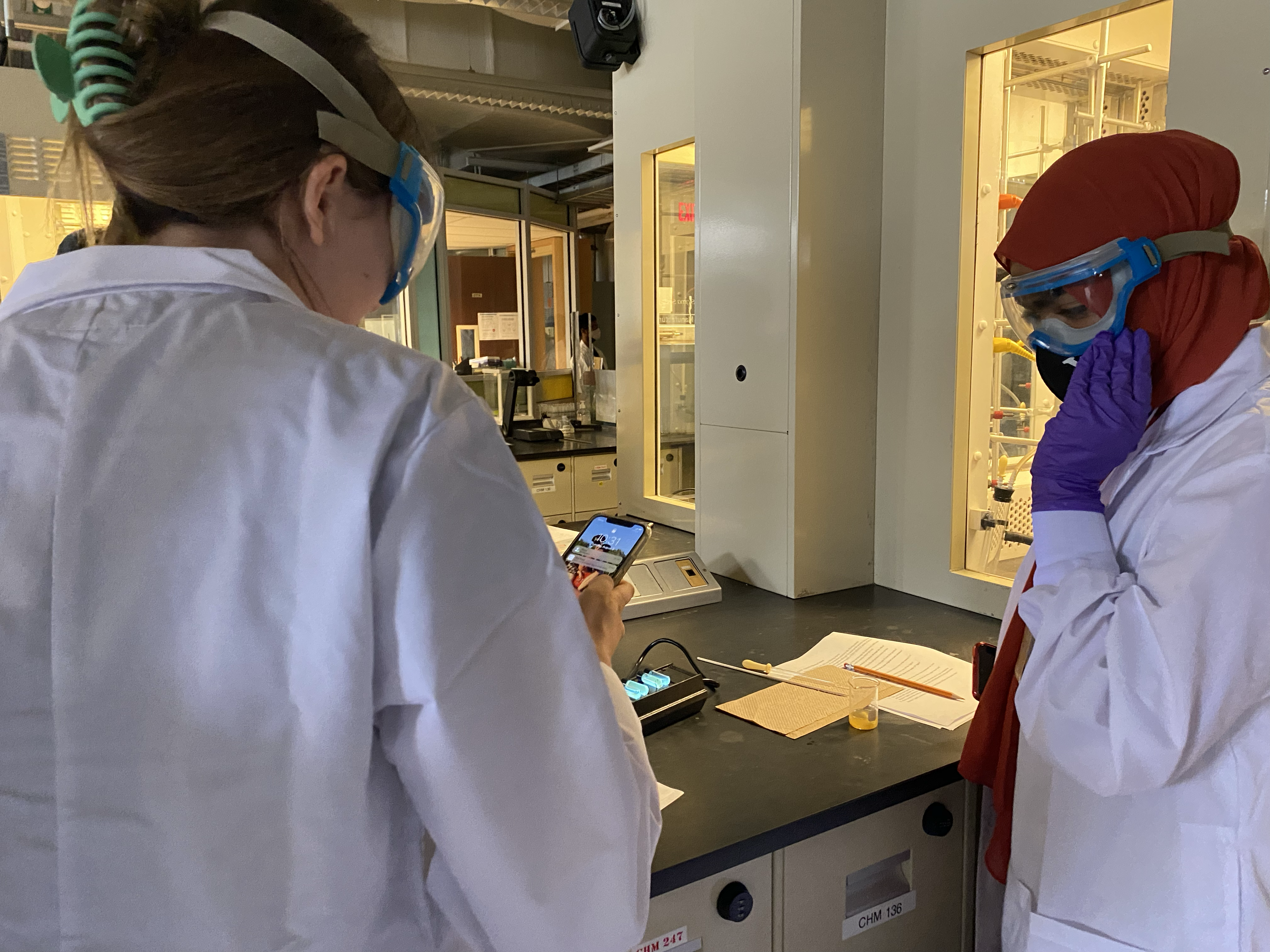 SUSC 2022 Chemistry (8)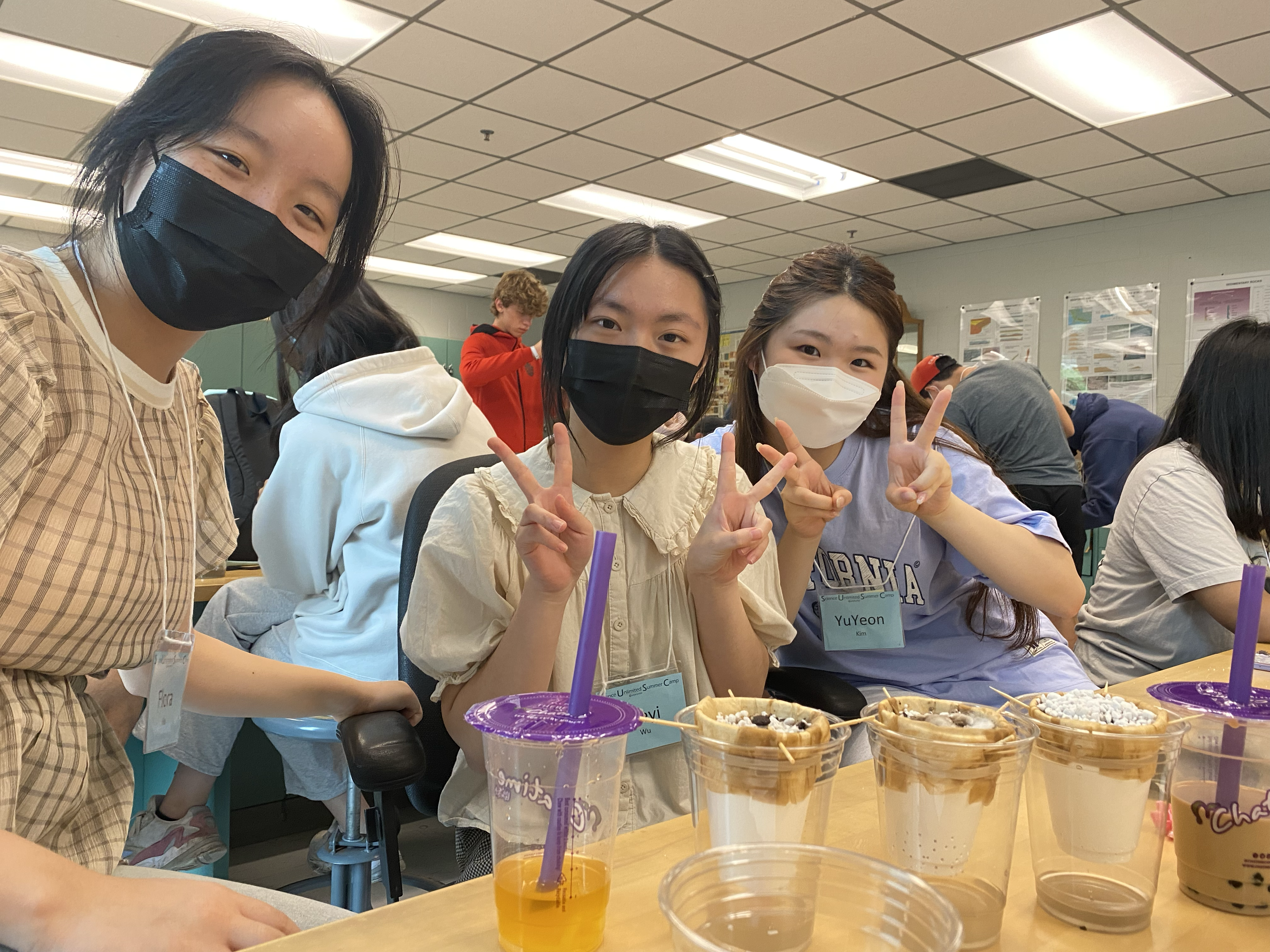 SUSC 2022 Earth Sciences (4)

SUSC 2022 Group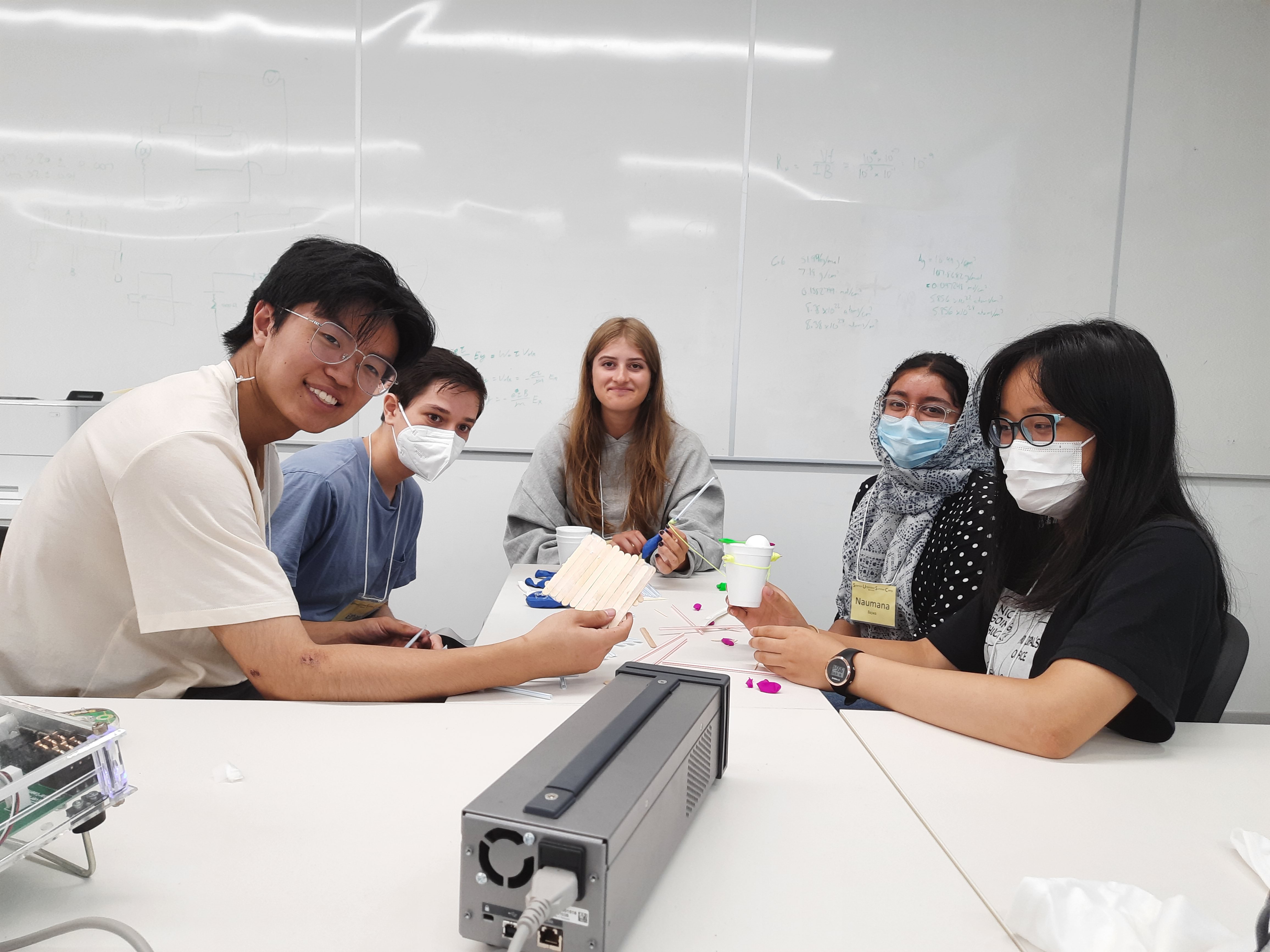 SUSC 2022 Icebreaker and Design Challenge (3)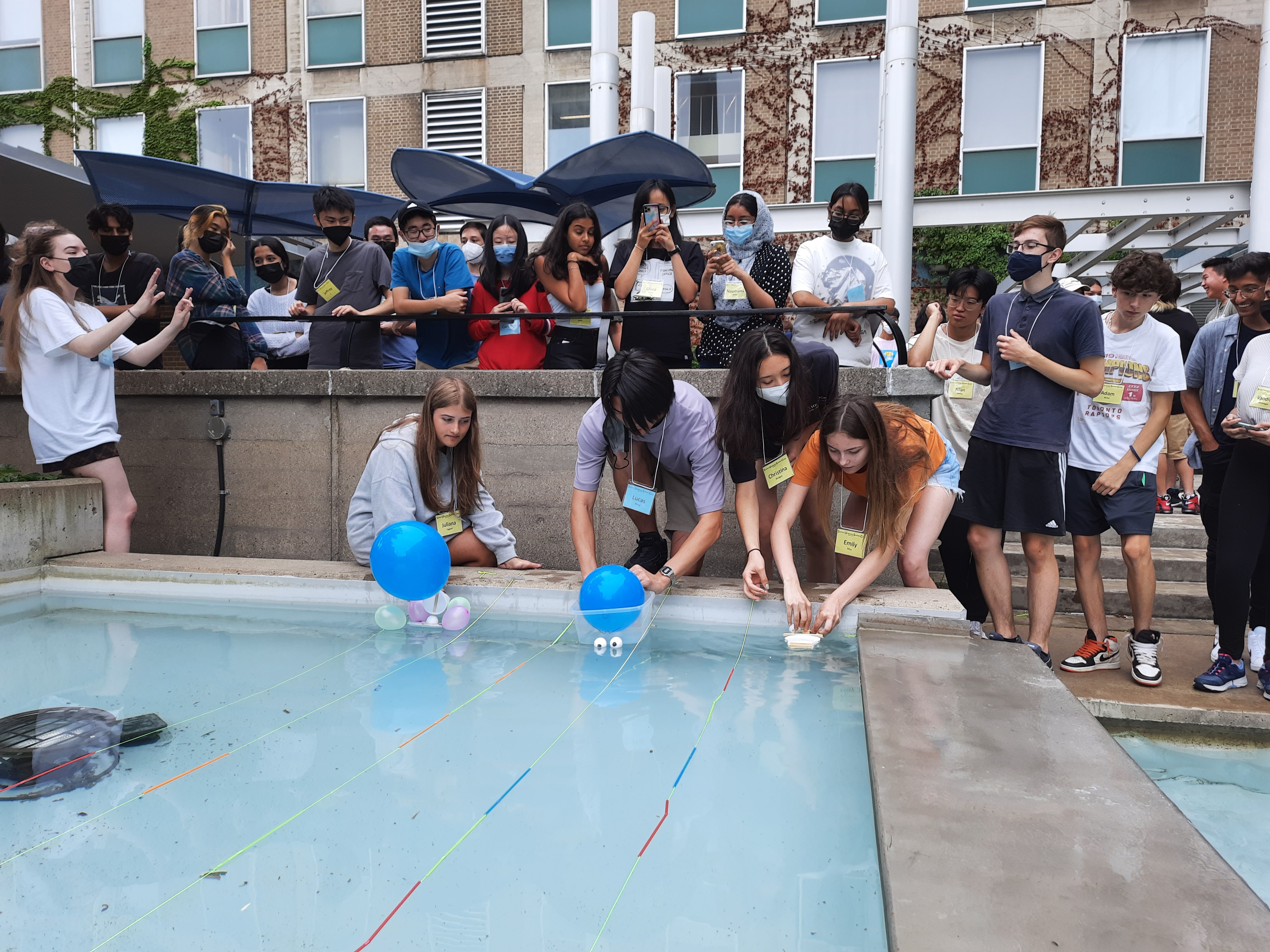 SUSC 2022 Ice Breaker 3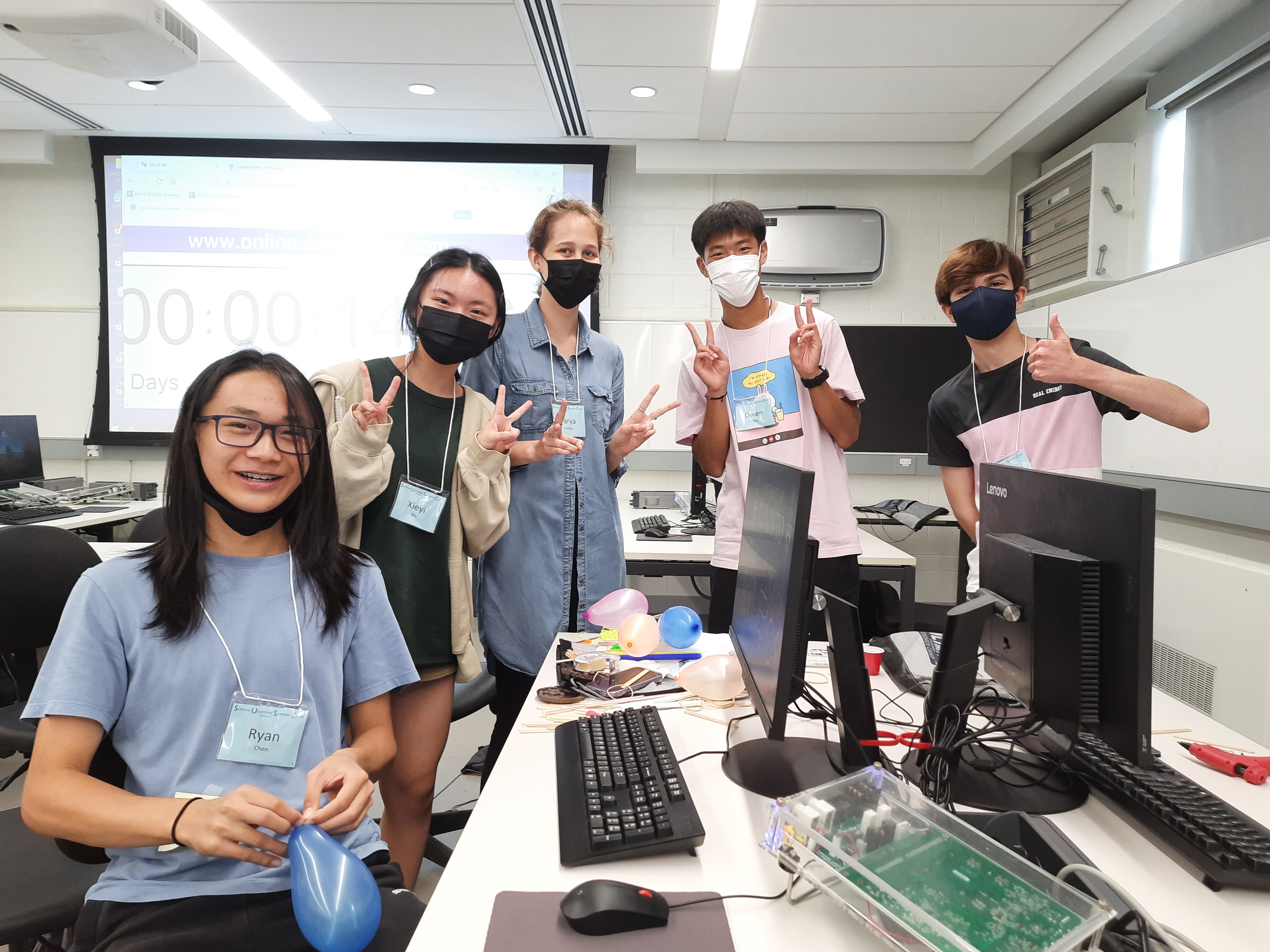 SUSC 2022 Icebreaker and Design Challenge (4)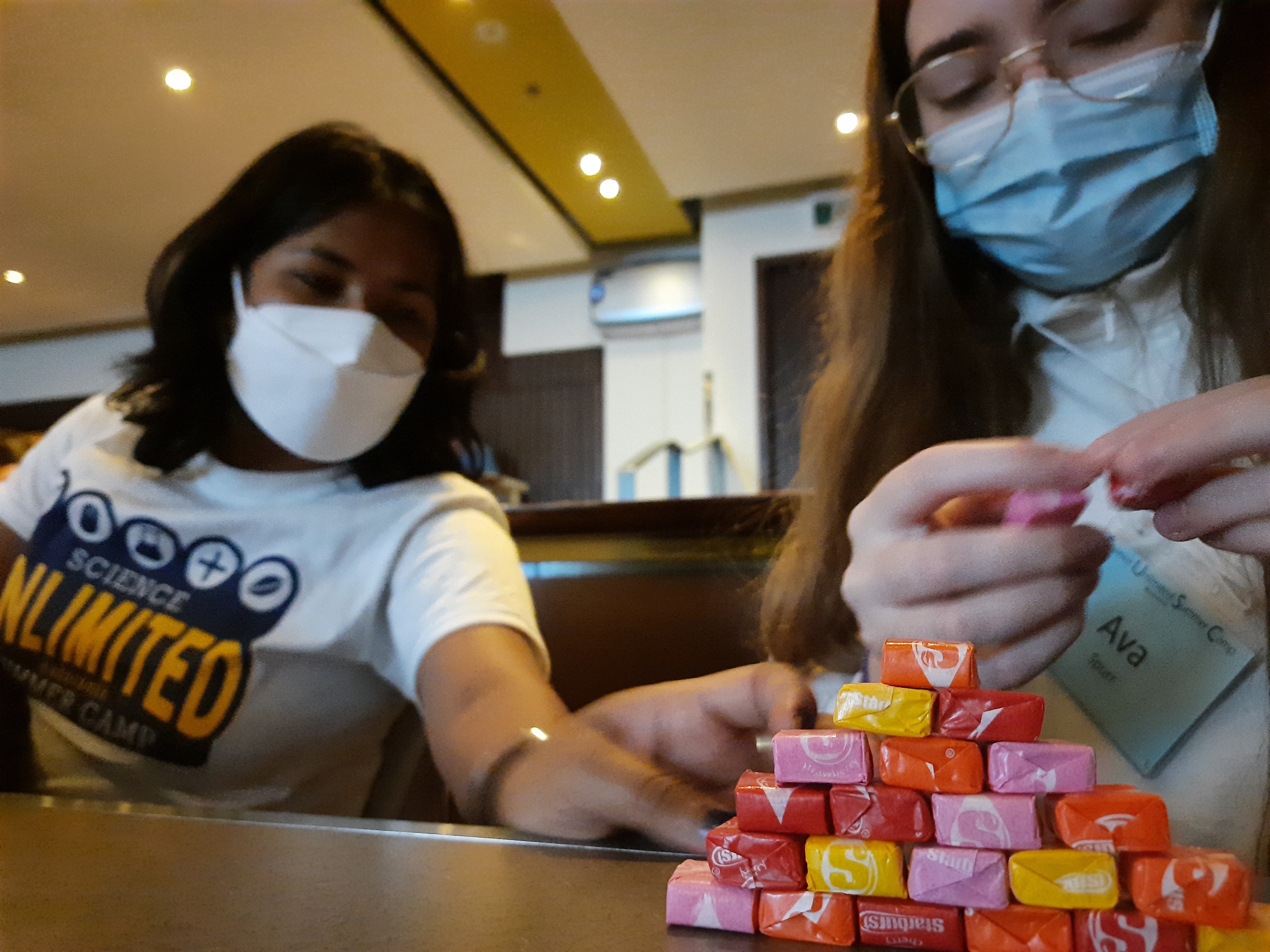 SUSC 2022 Math (5)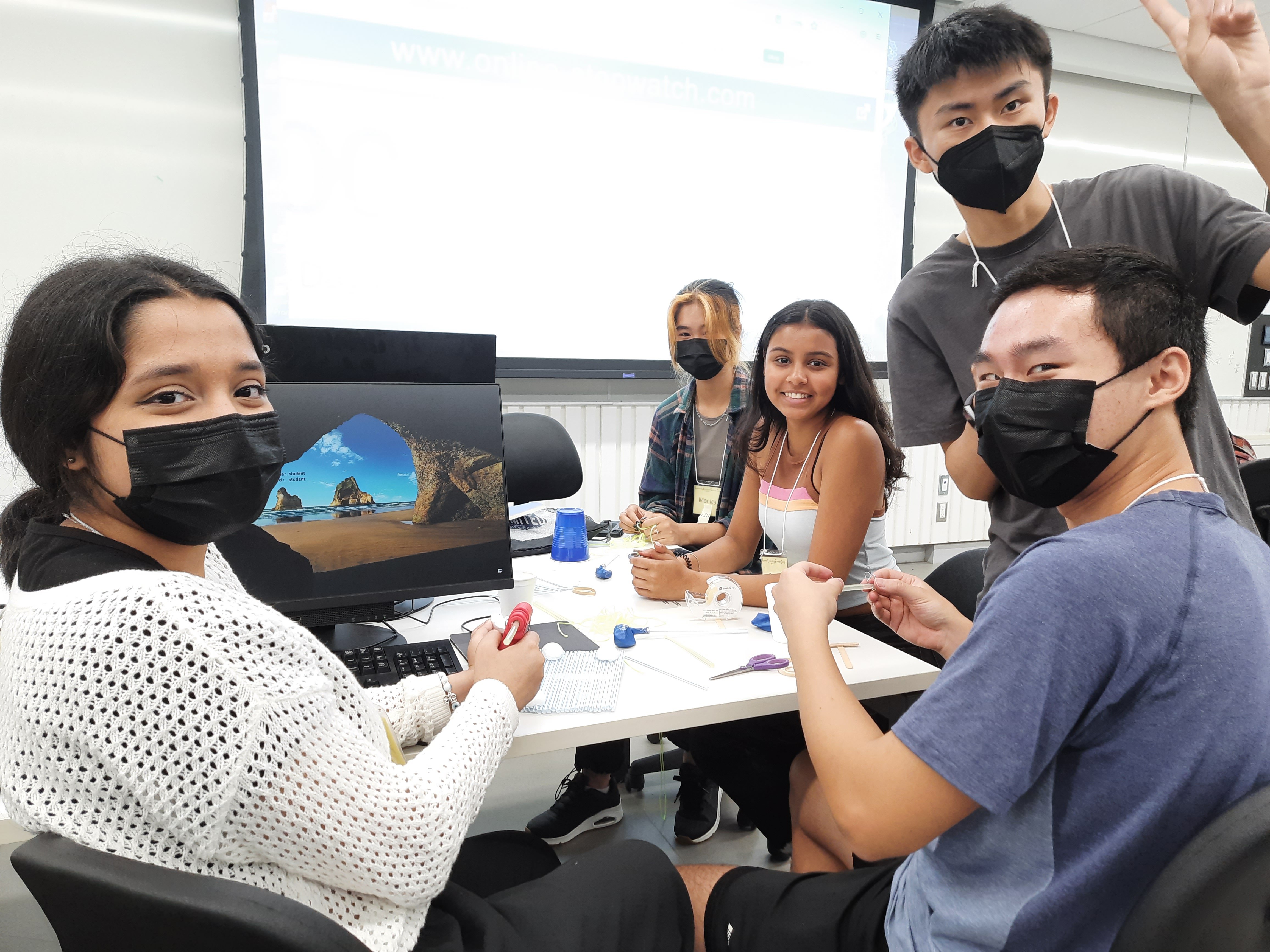 SUSC 2022 Icebreaker and Design Challenge (6)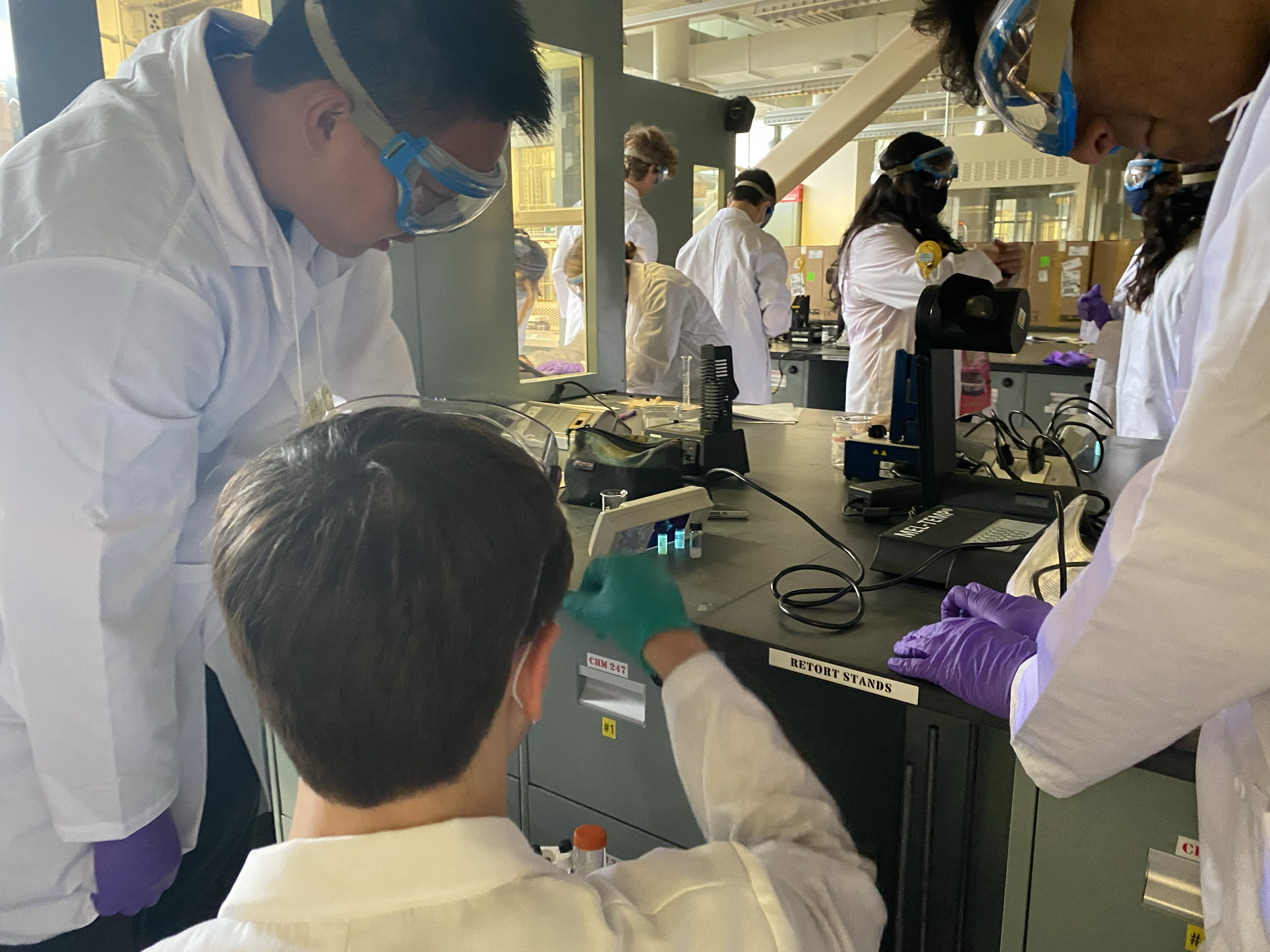 SUSC 2022 Chemistry (13)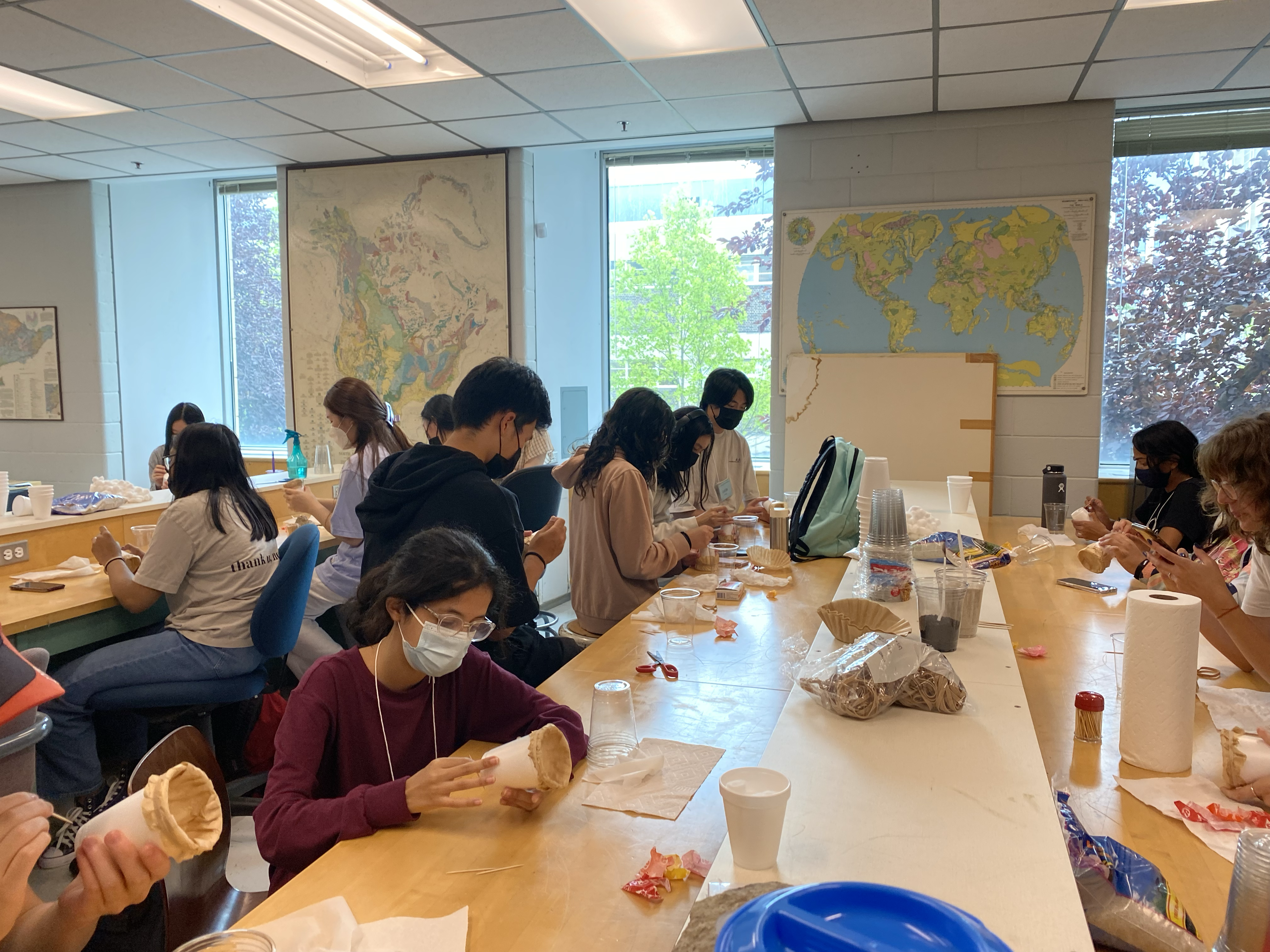 SUSC 2022 Earth Sciences (21)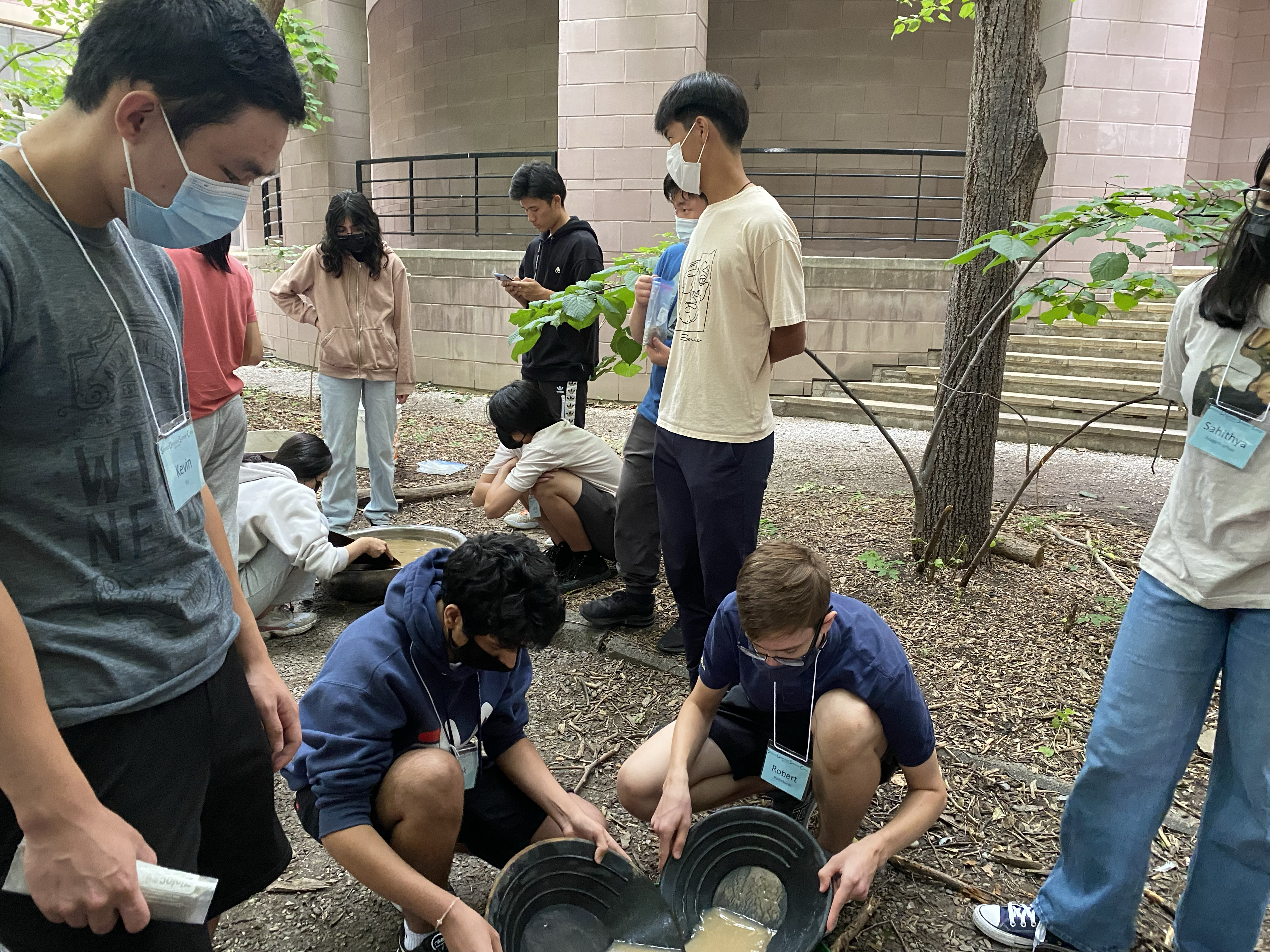 SUSC 2022 Earth Sciences (16)