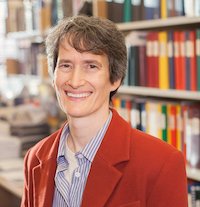 Dear Physics community,
I'm very pleased to introduce our Fall 2020 newsletter. This is our second using the new electronic format, and as you can see, we have a jam-packed issue. I hope you will enjoy reading the various profiles, articles, and updates.
A new academic year is well underway here. September is always an exciting and energizing time as we are joined by new faculty, students, and postdocs, and as new courses and research projects get underway.
To read more please see the
With very best wishes,



Professor & Chair