Celebrating 20 years
Larry Avramidis
Larry Avramidis is a member of the Physics Learning Research Services group (PLRS). A familiar face to undergraduate students, Teaching Assistants and Teaching Faculty, Larry's primary responsibility for a number of years was the 2nd year labs. Larry now shares responsibility for the 3rd and 4th year labs.
His current role requires creativity, innovation and resourcefulness and Larry easily rises up to the challenge. His pleasant manner, ability to adapt to new situations and eagerness to help have made him an indispensable part of the teaching labs.
By: David Rogerson
Celebrating 20 years
Shuqing Li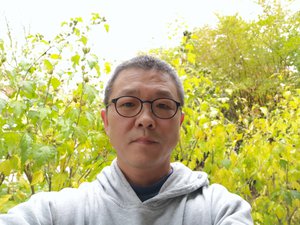 Shuqing Li is part of the Physics Electronics Resource Center (PERC) which supports research in the Physics Department and at U of T.
Shuqing has an Engineering degree and while expert in a wide range of electronics he is particularly skilled in analog design. In a field that requires creativity and innovation, Shuqing works in a patient and thorough manner.
He works closely with faculty and students to produce an optimal design meeting and often exceeding their requirements. Shuqing enjoys spending time working with PERC clients resolving technical issues, providing advice, helping them to understand circuitry or just pointing them in the right direction.
Shuqing is a valued member of the Physics Department and his work enhances both the Department of Physics' and U of T's reputation as research leaders.
By: David Rogerson
Celebrated 25 years (in 2019)
Phil Scolieri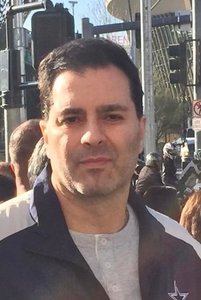 Phil is Supervisor of the Physics Learning Research Services group who's mandate is to support Lecture Demonstrations and Teaching Labs apparatus.
His primary responsibility is supporting 3rd & 4th year labs. Desktop computing and electronics are essential elements of Lab work and Phil's training and expertise in these areas have proven to be an invaluable resource to the department. He is continually learning and broadening his skills and becoming an even more valuable asset to faculty and students.
Phil also takes an active role in Departmental Health & Safety as co-chair of the Joint Health & Safety committee and as a certified member. His dedication, enthusiasm and willingness to help others continues to be very much appreciated.
Thank you Phil for your 26 years in Physics! We look forward to your continuing contributions to the Department, enhancing teaching and enriching the student experience in Physics and at U of T.
By: David Rogerson
Celebrating 30 years
April Seeley
April Seeley is the friendly face that meets and greets any visitors who come to MP129 who have not found their way to the 3rd floor reception and her official role is the First Year Administrative Assistant at the Department of Physics. This means that she is the course administrative assistant mostly for PHY131H1, PHY132H1, PHY151H1, PHY152H1, PHY100H1, PHY205H1, PHY202H1. She helps with other Undergraduate Courses when requested by instructors. She also advises undergraduate students on first year physics courses, backing up the Undergraduate Coordinator.
April is the Learning Management System Administrator (for Undergraduate courses only) and is the Accommodated Testing Services (ATS) representative (formerly test and exam services) in the Physics Department.
She organizes and compiles reports for any TAs who would like to have an evaluation from their students in the course they have taught (not to be confused with the UofT course evaluations).
Her duties also include:
Copying any undergraduate course material if needed by instructors
Doing prerequisite, co requisite and exclusion checks for all physics undergraduate courses
Dealing with the private tutors list which consists mostly of graduate students for undergraduate and high school students in the GTA
Is the exam invigilator for any student whose high school does not register for the CAP High School Prize Exam
On top of all that, April also organizes the fabulous Departmental Holiday Party every year in December!
Celebrating 20 years
Gregory Wu
Greg Wu is the longest serving member of *modern* Physics Computing Services. He arrived in the summer of 2000, a year prior to Galina Velikova, and 2.5 years before my arrival and that of Julian Comanean. Greg's principal and crucial role over these 20 years has always been support for research computing. Among the many important roles that he fills in PCS, Greg is the principal contact for the specification and quotation of computing and storage hardware for research groups.

His work also includes:
Installation, configuration and management of Linux workstations and servers
Installation and configuration of complex and frequently idiosyncratic domain-specific research software
Troubleshooting of network and hardware problems
Management of several hundred Terabytes of primary and backup storage
The full range of general user support
Major projects that Greg has tackled include: over a decade as the principal system administrator of the (now retired) Big Mac computing cluster; a nearly invisible migration of Physics computing infrastructure within our data centre; and the development and management of the Physics perimeter firewall.
Greg is a highly valued and trusted member of Physics Computing Services and we look forward to working with him for many more years.
Congratulations on this milestone.
By: Steven Butterworth