Program: Physics Specialist and Math Major
Year of Study: 3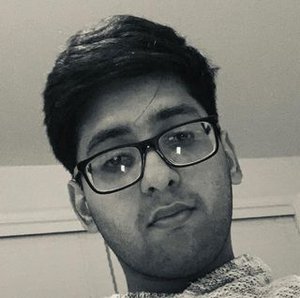 Why did you decide to major in Physics? What was your inspiration?
I didn't really have any inspirations. I've always wanted to gain a deeper understanding of the world, and, if possible, add to that knowledge myself. Moreover, I've been into physics for as long as I can remember.
What do you enjoy most about the Physics Program?
There are two key aspects of the Physics Program that I enjoy the most – the large number of research opportunities available, whether it be through organizations like NSERC or via supervised research courses, and the large variety of physics courses offered, especially in the fourth-year. This provides the perfect opportunity for undergraduate students to understand the theoretical aspects, but then also apply it in fields of their interest. All in all, the combination is ideal for gaining experience in both experimental and theoretical physics (I used to avoid the former but have learned my lesson!).
What other extra-curricular activities are you involved in during your degree?
Besides being a TA in the Math Department for the last two years, I haven't been involved in many extra-curricular activities. I am in fact currently in the process of applying for some research opportunities for the summer. Hopefully, I'll have more to say about my extra-curricular activities in the future.
What are your research interests?
I'm interested in Quantum Field Theory, String Theory, and Nuclear Physics.
What is your favourite course and why?
PHY356: Quantum Mechanics II. The course itself was quite interesting of course, but the opportunity to do it with Professor Sajeev John was simply amazing. He was able to introduce the mathematical rigour while simultaneously providing physical motivations and applications of the concepts. There were times where I would honestly spend several days working on his problem sets; not necessarily because they were hard, but more so because they were very interesting and would give us the opportunity to thoroughly understand the relevant concepts.
What are your future goals?
I plan on applying to graduate school either in the US or the UK, and eventually pursue a PhD in Physics.
Where do you see yourself in 10 years?
Best case scenario: I'm hoping to have made some significant contribution in whatever field I end up in by then! Realistic scenario: I see myself doing research in or on something related to Quantum Physics. To be honest, I haven't planned this far ahead. I'm a person who likes to take things just one day at a time, and instead simply let the future unfold itself.
Tell me something interesting about yourself.
Well, a week before I began my undergraduate studies at U of T, I was enrolled in Political Sciences and International Relations. I was still of course doing a few Math and Physics courses, but during the orientation week, I had a pep talk with Professor Stephen Julian. Later that day, I went onto Acorn, dropped all my Political Science and International Relations courses and have been in the Physics Program ever since. So really had it not been for Professor Julian (who probably doesn't remember the talk), I wouldn't have been in this program!