School Visits
Throughout the year, high schools visit the Department of Physics for workshops and tours. The purpose of these visits is to provide students with a day or half day at U of T. Students participate in hands-on activities, lab tours and campus tours. We hope these visits inspire some future physicists!
Below are pictures from some of the Fall 2019 visits.
Albert Campbell Collegiate Institute, Scarborough


Garth Webb Secondary School, Oakville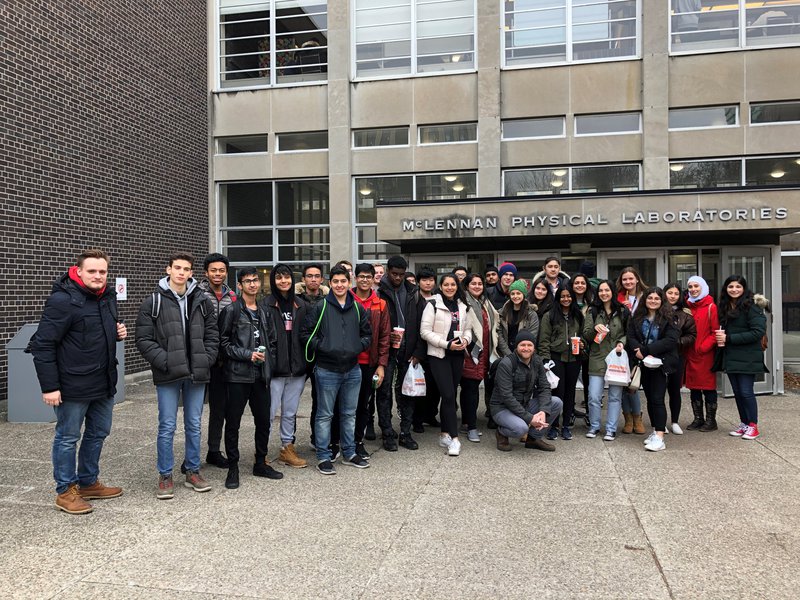 R.H. King Academy, Scarborough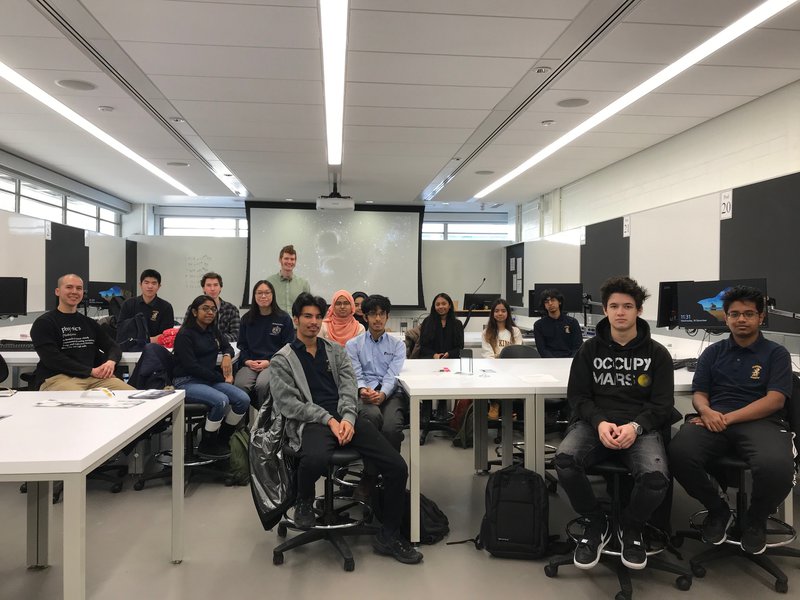 Visit the Department of Physics Outreach web page to read about all our other Outreach initiatives.